MERRY SNOWY CHRISTMAS!! :)
Mood:
happy
Now Playing: Day 2911-Chapter 3... Happiness~My Silver Lining
I can't believe it!
My Christmas wish came true!
HAPPY SNOWY CHRISTMAS!!!
YAY
YYY!!!!
There really isn't much else that I could ask for this Christmas. All of my wishes and dreams really came true!
Not only did Mother Nature deliver us a white Christmas here in the country. But it was as well the most festive, highly celebrated, peaceful and beyond enjoyable holiday season and Christmas that this gal could had ever dreamed or wished!
It truly was a very magical Christmas for our entire little family~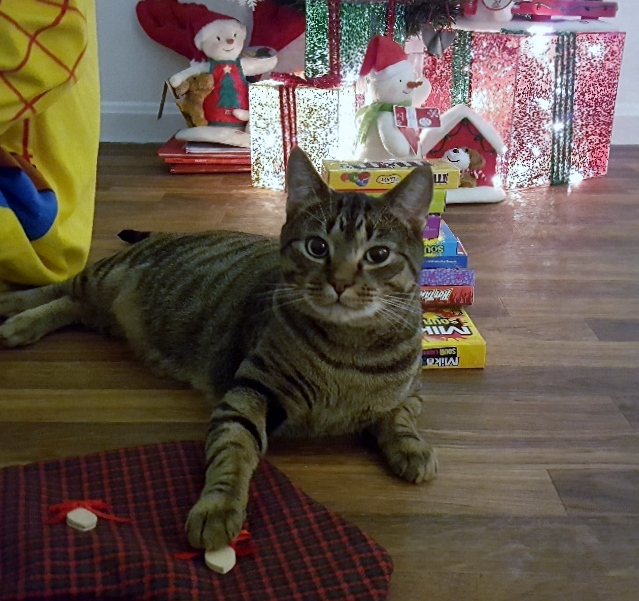 We had a bit of a slow start to Christmas Eve after this gal had a rocky morning, physically. Our sleep schedule has pretty much turned into sleeping whenever my body needs the rest. So this year meant actually celebrating Christmas at midnight. YAYYYYY! There is just something magical about turning on all the bright, colorful Christmas lights while the rest of the world is fast asleep. The most ultimate form of P-E-A-C-E.
This year we were the first of many houses on Santa Paws list! While all of our fur children were fast asleep. Santa Paws was busy filling all of their stockings. Even leaving a few surprises in our very own stockings for good human parents of very lovable fur children. Hehehehehehe!
There really wasn't anything on myself or Eric's list this year for Christmas. What we did receive was something more that can't be bought in stores. The gift of life and the blessings of being proud human parents of our many fur children. Celebrating Christmas together as one little, yet BIG in heart, family~
It was the very first Christmas for Babyblue, Big LOVE, Sweetie and Papa kitty. All rescued fur children that are now part of our little family. They were all super excited to walk into the Christmas room and see their gifts under the tree and stockings filled with all sorts of toys and treats. Sweetie and Papa kitty are neighborhood rescued fur angels that otherwise would have no home to celebrate Christmas. There really was no reason to not provide a warm shelter, food and lots of love this holiday season and through out the upcoming cold winter months. It's amazing just how well everyone instantly got along. Rescued fur angels are god's gifts from heaven. THIS I do BELIEVE.
It just wouldn't be Christmas without such unconditional love, happy tails, barking and meowing with such excitement!
We may not have made it to church on Christmas Eve. But you can certainly bet that I have counted my blessings on more than a few occasions! I am not only one very lucky gal to feel the magic of Christmas this year. But to have celebrated Christmas with more love than I could have ever dreamed of and more!
Yes indeed... a gift that can not be bought in a store.
MERRY CHRISTMAS FROM OUR LITTLE FAMILY TO YOURS!
Posted by GastroparesisAwarenessCampaignOrg. at 12:01 AM EST
Updated: December 27, 2017 6:41 AM EST