A Very Special Birth Day Celebration :)
Mood:
special
Now Playing: Day 2869-Next GP Chapter... Turning Lemons Into Lemonade :)
When the good Lord gives you a good day, a good hour, a good minute, a good moment.
You use it to the very
fullest!
Today was a perfect day and a most perfect opportunity to celebrate a very special moment. A very special belated birth day. Feeling another year of being blessed? You BET! I am one very lucky and beyond fortunate gal!
As I mentioned just a few blogs ago...it's amazing what a year can do to ones life. It's also amazing to literally see how much we have both changed over the past year. Of course, like fine wine, I like to think that I get better with age. Eric...he begs to differ as he decided to plead the fifth on how well he ages. Hehehehehehe! Hey, I am trying with making sure he uses daily facial and body lotion. Someone's gotta help him to preserve his youth! Hehehehehehe! I chalk up my graceful aging to genetics.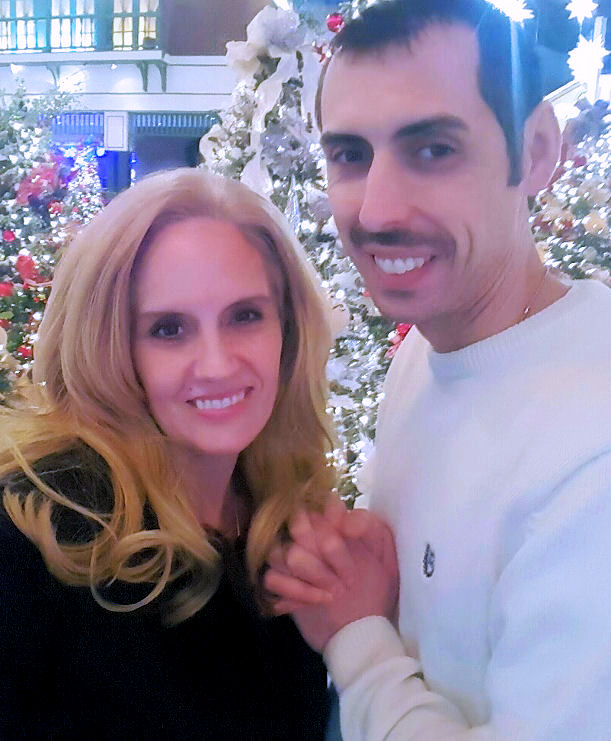 Possibly even the fact that I don't get outdoors very much in the sun. I stay well preserved! Hahahahaha! Too funny! I still get carded to this very day. BAH! Sometimes that can be a good thing or a really annoying thing. I earned every single year of celebrating another birthday. This year was no exception to the rule of getting out to enjoy life. When a good moment hits...SEIZE IT!
This year we decided to continue with a special birth day tradition. A Christmas theme kind of birthday celebration!
LOVE~LOVE~LOVE
How fortunate can a gal be. How incredibly lucky and forever blessed am I to celebrate another birthday with my best friend, hubby by my side. Life...it doesn't get any more perfect than this! Life to me. It is truly a gift!
Cancer is a game changer. It changes you physically, emotionally. It changes the way you see things and people and relationships. It literally leaves an imprint on your brain.
On my worst days I raged about the why, the how.
On my worst days I allowed the disease to define me.
On my very worst days and nights I allowed fear to get me with no end in sight.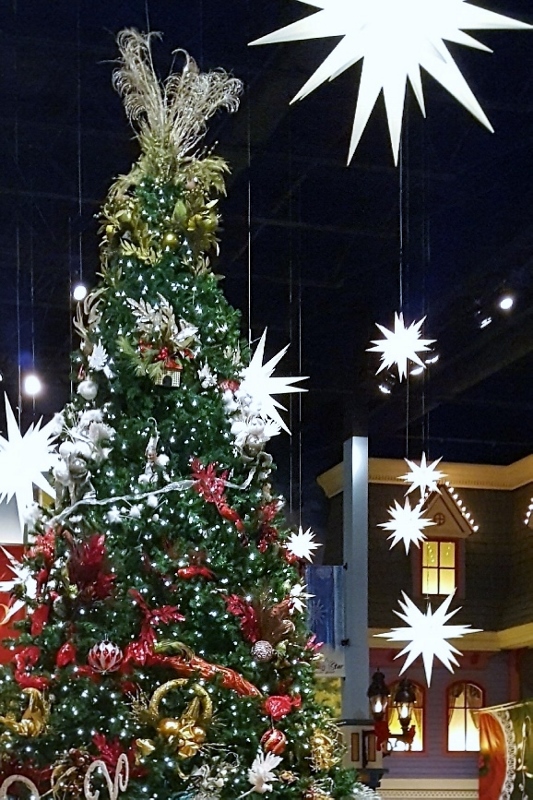 But on my best days...
On my best days I give thanks.
Not for being sick. Not for losing a part of my body. Not for even losing a part of myself. But for life itself. And for all the things I learned while battling this war.
I lived through a virtual encyclopedia of daily fear. The sense of losing physical control of what could never be defied, internally. I have finally learned that there is no such thing as control.
I still struggle to be comfortable with daily uncertainty. The look of fear within the eyes of my medical team. But I have finally made peace. Peace with everything and what is and what can no longer be. With each passing day, I am that much further in order to embrace what is going on with me.
Healing is never really about getting better. It is about letting go of everything that isn't you and finally becoming who you are and destined to be. When you square off with death, you learn that there is no such thing as too late. If I am going to do something, even on a whim, I do it now. Not later.
While on the end of this journey. What I have learned most is that love means everything. Love is the foundation of absolutely everything. Unconditional love means everything when you are sick. Love gets you through those days when really all you want to do is give up.
This moment is the prize. This moment is a gift.
I know this. And I will never forget.
h.d-j.w
Posted by GastroparesisAwarenessCampaignOrg. at 12:01 AM EST
Updated: November 14, 2017 2:51 AM EST