Making A Full Circle.
Mood:
not sure
Now Playing: Day 840-The Final Road To Survival
Here we go again folks....Nothing more ANNOYING than having to once again prove to others that I am SICK. The best part of proving this FACTUAL information is when the courts keep records of your SSD hearing. The down side is the continued mental anguish and overwhelming stress once again that I have to endure due to others. More like, "Lack of education and awareness." What I "should" be doing instead is focusing on my health which is #1 priority but instead I am once again having to dig up my past in which I found it literally came full circle. How so you may ask? In the pile of records from my attorney I came across some medical records in which I was told I "might" want to look at when I have some time. Time? Plenty of it seeing I don't get out much when your drinking Drano then battling the aftermath for the next five days. What I came across was not only shocking but extremely sad FACTS. Fact-I was not just a sick infant but a sick adolescent. Fact-I had GI disturbances through out my entire life. Now finally the surgeons FACTS had finally made sense! The questions that still remained unanswered are where is the biopsy reports and where are the specialist reports since I would had been referred to a GI specialist as a child?... Right? Ummm?... Could had things been prevented decades ago? Answer-possibly. Its not a mystery any further wondering how nerves in my GI organs had mysterious just stopped working. Between medical reports that dated back as a young child on top of the list of my severe GI problems per FACTUAL SSD reports have finally started to make sense for not just my doctors but most importantly ME. I have been sick all of my life and sick means the GI road/path that progressed now into my adulthood.
After reading through a third of my records all Eric could do was highlight the damning facts and hug me. Its horrible enough to once again be accused from Aliens (Since I have to wait to figure out next week what names I can say or plural content) but also once again having to defend myself with FACTS amidst just finding out I was born into this world as a sick child and there are missing puzzle pieces yet to be explained. Why didn't anyone let my specialists know the extend of constant GI problems through out the course of my life? The rest of the day left me feeling nothing but B L A N K. The saddest part is maybe I wasn't made aware of my childhood being sick?.. Trust me, I remember some but most is buried behind closed doors in my brain. I'm not sure at this point with the relentless stress that continues in this city if its a good idea to continue reading the rest of the medical records so instead others are going to read the rest through out the week. S I G H...
If anything good to come out of this nightmare is that now all 17 specialists have factual proof not just a "feeling" that my GI problems started decades ago and they always said, "There is no turning back." Its no wonder surgeries never worked and my condition continued to progress out of control which now involves numerous organs. It might be good God made a fighter when he made me because the weak would had already caved in a long time ago!
FACTS for any one who wants to challenge once again that I am not sick because I am SICK of defending myself on FACTS:
The claimant has the following severe impairments: bowel dysmotility disorder, irritable bowel syndrome, chronic abdominal pain, depressive disorder, hypotension, syncope with migraines, cervical and lumbar spine degenerative disease/changes, Idiopathic Gastroparesis, chronic pain, seizures, trouble sleeping and worsening of issues of chronic pain and gastrointestinal issues, which can be "very" distressing.
The claimant's gastrointestinal tract does not function properly. Further, the claimant is limited to eating only certain soups and liquid foods and is down from a beginning weight of 170 pounds to 117 pounds on March 26, 2010.
FACT: Now I am down to 108 pounds after my intestines are cleared with Drano aka Hell-In-A-Jug on a two jugs per week treatment basis.
Last FACT in order to defend myself from those in the city who doubt I am sick: The undersigned finds that SANTA CLAUS (Since I have to wait a week in order to find out if I can use the word JOESMOO) is well qualified to render an opinion as to the severity of the claimant's condition. SANTA CLAUS'S opinion is strongly supported by the evidence from the treating sources, and is consistent with the objective and other evidence of record. SANTA CLAUS also referenced treating source records in the file (ARM LENGTH) dated from April 2008 which report that the claimant has had multiple medical issues for which she has undergone a series of several studies and treatments, including recent referral for a second opinion from a specialist in another state (Exhibit 47F). UPDATE-Make that three clinics.
(For those who don't know, they don't hand out SSD for free. The Social Security Act does state in one of a few FACTS that disability or a combination of impairments can be expected to result in death.)
So....After two seizures within the past five days there are now two doctors appointments for this coming week along with a new temporary (my doctors are hoping) specialist who will be desperately helping me to control the anxiety attacks I have been experiencing for the past week due to hellish stress. This of course isn't from my Idiopathic Gastroparesis or connected problems. My "Hero", "Caregiver", "Stronger-Half" and "Baton-Handler" is still standing strong and holding his ground (make that my ground too). Yes, no one knows quite how he does it but guess what? He does and for that he deserves an award of high honor! AMEN!! We have been receiving an overwhelming out reach of support this weekend from friends and GP family in and out of state. Thank you to those who have stopped by to bring homemade goodies and for this gal the amazing homemade cream soups!! YUMMMMMM! Diane, (since she gave me permission to use her name and would rather not be called Mrs. Santa Claus) let's just say I am keeping the recipe! Thank you also to my loving and supportive "Caregiver-Hero-Supporter's" friends around the city and at work who stand strong by our side offering endless support. It goes to show you there ARE STILL GOOD PEOPLE IN THIS WORLD and thank the Good Lord for that!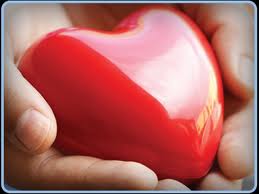 Posted by GastroparesisAwarenessCampaignOrg. at 11:59 PM EDT
Updated: July 30, 2012 6:15 AM EDT