I Need S L E E P....
Mood:
chillin'
Now Playing: Day 830-The Final Road To Survival
First of all I want to wish princess Eliana my long distance GP niece (Call me proud :) Auntie GP Aunt) a very happy and blessed 4th birthday! What a cutie and such an inspiration as she continues to fight the great GP fight. I can't wait to see the photos of Eliana's new horse!
CHEERS TO ELIANA!
We woke up to the sounds of much needed rain. Eric said, "WOOHOA! this means I won't have to once again water the flowers or apple trees." He definitely planted them just in time! The wildflowers are really taking off and hopefully soon enough so will the rest of the new flowers and trees. Unfortunately there isn't one peach left on the tree in the backyard. The deer came back and finished the rest up including peaches that fell on the ground. OH well...Better try next year. At least since the new apple trees were planted in the front yard hopefully the deer will shy away from late night snacking.
Instead of just one Groundhog it looks like there is now a family taking shelter under the enclosed wood around the front porch. They have two entrances. One to the left of the porch and one to the right. At least other animals can't disturb them or our fur gang. They are fun to watch and cute as can be!
Today was of course the dreaded Drano aka Hell-In-A-Jug day. UGGGG! I try to do my best making light of a serious situation which is consuming this toxic poison on a weekly basis and not know what will happen with each treatment. This time around my Drano appeared to have went through plastic surgery. GET IT! "PLASTIC surgery." Hahahaha!
I shared the new Drano photo with fellow clean-out friends who also got a good laugh. I don't know about the botox lips but hey! to each their own.
Hahahaha! My fellow GP friend Jeannie said, "Now you have literally flipped your wig!" Hahahaha!
You gotta take the good with the bad and find fun in it. Even with dynamite in a jug. AMEN!
Like I said before, you just never know how each treatment will hit you and once again its going be a very longggggggg time for this gal! So far its been 9 hours since finishing my last glass and I am still waiting for things to work. Its going to be a night of walking steps and taking short walks with Hubby at the park across from our house. GRRRR! DARN DRANO!!
At least the foundation repairs are finished and we only have three small things left on the list. With no sleep in sight it might be a good thing they won't be back till after 3pm to wrap things up tomorrow. Hopefully it won't just be Littleblue tonight getting some zzzzz's but with Drano you just never know...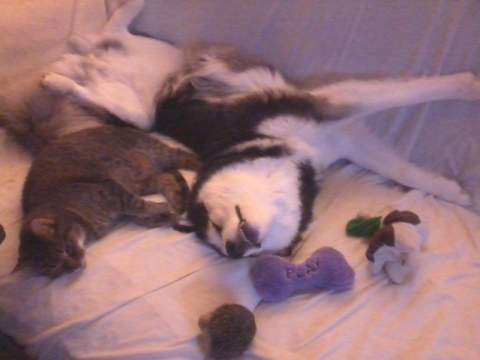 Posted by GastroparesisAwarenessCampaignOrg. at 11:59 AM EDT
Updated: July 20, 2012 2:16 AM EDT