FREAKY FRIDAY!
Mood:
don't ask
Now Playing: Day 810-The Final Road To Survival
I don't know why but I had a strong gut feeling this was going to be one of those days. It was going to be, "FREAKY FRIDAY!"
Thank goodness my body and brain got a solid night of sleep because who would had known after today's set of strange events I would need it?.. Once we woke up Eric took care of everything while I got ready for the eventful day. Since the drains have yet to be finished on the side of the house I turned on the weather channel. Although they weren't calling for any rain soon I had a odd feeling we might find the storm up north heading down our way. We only have a 5x5 section near the back door that isn't covered so surely that can wait until we get back home from my surgeon appointment. Right? Well...WRONG.
I hadn't been to this new surgical center yet which is located only 15 minutes from our house. We were right on time and once we got checked in they took me back right away. I told Eric to wait in the lobby and if I needed him I would have the nurse send him back. Needless to say I didn't need him and its a good thing I decided to brave this new chapter solo. Not only did I meet the new surgeon but also another doctor on staff who found my unique medical condition, "QUITE FASCINATING!" This of course isn't a good thing because that tends to always mean bad news ahead. The first part of the visit started on a bad note when they were concerned about my low blood pressure. I am used to it but the surgeons were not and it had them very concerned and same with my low blood sugar problems followed by uncontrolled seizures that don't respond to normal therapy-medications. Of course this is all caused from my unique medical condition-Gastroparesis & connected problems.
While the surgeon and doctor both took turns coming into the room I watched from the window dark eery clouds slowly creeping into the area. The appointment wasn't going any better. There isn't much you can tell me that is shocking. Sadly I have become a pro at taking bad news which might be a blessing because while taking one small step forward preparing for 3-step surgery today I took 10 steps back then it was a complete BUST!
FOR CRYING OUT LOUD! YES. IT DID HAPPEN.
Me-So far this is a bust and my blood pressure is low as heck which already had them scared running for the hills. :-0
Eric-Are you serious? What do you mean running for the hills? They are scared?
Eric-Gees. How low is it?
Me-78/53
Eric-Wow. That is low.
Me-First doctor so far is showing various signs of concern. The more they go over my prior medical history and surgical reports the worse it gets.
Eric-So they might now change their mind?
Me-Yep.
Me-It's like a song, Low blood pressure, low blood sugar, seizures and GP, OH MY!
Eric-This doctor makes 19 on the list of specialists who are treating you but I wonder if the disbelief might be a sign of bad news?
Well...it was. Between them running a few unexpected tests an hour visit turned into 2.5 hours. Not only that but after they took a month looking into my prior medical reports, surgical op reports, photos, specialists letters, etc I was told, "As colon surgeons we only do one extensive surgery like this in a year. Even the best colon surgeons in the world only do one extensive surgery a year. Sadly we can not perform any surgical procedure. We can not remove your colon due to extensive damage and progression of your Gastroparesis and connected problems." It might be a good thing I already expected the worst of the worst today. They went into full detail of the complications I am experiencing due to progression of my condition. Surgery wouldn't help me in fact they said, "Your electricity in your body is causing a host of problems. Your low blood pressure should be controlled by an increase of fluids and electrolytes however your intestines no longer work. Same with your low blood sugar, kidney dysfunction, seizures, etc." Of course they can run two tests that so far after 8.5 years I have "YET" to have done but it will not help the situation. It "MIGHT" provide more answers but it won't provide a cure nor any relief. The damage is done and now there is no turning back.
The last 40 minutes of the appointment we went over prior tests, surgeries and also support from family or from some-lack of. We also went over the amazing care my current 17 specialists have provided for me over the years. The surgeon commended all my doctors for doing an outstanding job including my Gastroenterologist who has continued to go above and beyond for me.
I couldn't agree with her more!
At this point my Gastroenterologist was hoping the colon could still be removed and had started my first steps towards preparing for surgery however it is out of the question. I am now given a life sentence living on surgical/colonoscopy bowel prep weekly and the inevitable of my demise. Who knows in the end which will get me first whether it be my heart stopping due to the low blood pressure or a sudden internal blood vessel busting or as expected by most a bowel perforation. Not a good thing to look forward to but its the real deal for me and now I must get my brain around this new chapter at the end of my life. I am lucky to have so far beat the odds but the weekly Drano or as some call it, "acid" might help me to stay out of trouble and becoming toxic however at the same time it isn't doing the job like it used to because my intestines are getting much worse. The bandaid is running out of strength. The doctors were shocked I wasn't tired all the time or constantly napping during the day due to what my body is going through right now on a daily basis. Honestly as I told them, "I don't know how I do it. but I do." They told me of numerous complaints they get on a daily basis from patients having to do the bowel prep for a colonoscopy. "They are complaining of a once in a life time discomfort when you are doing it on a weekly basis and living it for the rest of your life. Maybe now when I tell them the story about you they will think twice about complaining." After 2.5 hours came to an end I met with another team member who went over the other two tests yet to be run but they know the drill...Why bother? Why not take that money and do something I enjoy. AMEN!
Not that it wasn't already a bad start to a very FREAKY FRIDAY but once we left the building we were finally greeted by the eery clouds that quickly turned into 70 mph winds. Yes, it was a no-end day of bad news. I didn't see Dorothy or Toto but we did see on the way back home the nearest Lowe's to buy a tarp and boards for the exposed side of the house where the drains have yet to be finished. Instead what we found once we got home was a heck of a mess where the winds blew the existing boards all over the place, tarps thrown everywhere and tree limbs scattered through out the yard. Hey, at least it helped to take our mind off of everything.
If there is any good to come out of this FREAKY FRIDAY it was finding an old coin laying right in the middle of the new flowerbed on the side of the house. It wasn't there yesterday so the winds must had blown it in however after research this evening I found out my coin literally did have wings! It was an old 1920 liberty dime in which liberty has wings. They call it Greek wings since it represents being a messenger of news.
WOW-NEAT!
Eric was surprised I found it heads up in the new flowerbed. I always believed in signs from above. Maybe the Angels are telling me they still have my back and they will help me during this last chapter of my life. Maybe I won't have to suffer the rest of the way but instead find some peace within. After doing some additional cleaning on the old coin I now call it my peace of "Luck" and closely keep it by my side.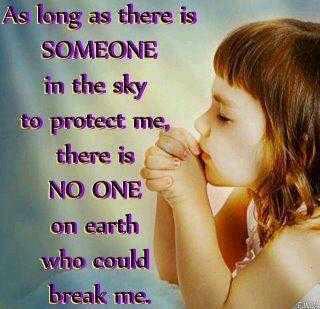 Posted by GastroparesisAwarenessCampaignOrg. at 11:59 PM EDT
Updated: July 1, 2012 1:10 AM EDT