What It Was Like To Feel & Be "Normal."
Mood:
not sure
Now Playing: Day 805-The Final Road To Survival
There is something way, way wrong when you find receipts from your last vacation you ever took in your life. Mine was June 2005.
BAH HUMBUG!
This day sure was one full of reminders of what "used" to be. More like what it used to feel like living a "normal" life with a "normal" body. AMEN TIMES 10!
What would the wildlife gang do without me? OK. Maybe not have an endless supply of food or their new treat Cheerios. Hahahaha! Eric got the squirrelie (new word) scared out of him this afternoon when he went outside to get something from the garage and the squirrel gang greeted him on the front porch. Hahahaha! What can I say? It was past their feeding time and since darn GP kept me up with pain until 8am I didn't get up until 3pm. It was way past their feeding time so they were pretty upset. Sooner or later they might learn how to ring the doorbell. Hahahahaha!
We finally got the dining room chairs finished today. They all turned out perfect and it only took us around 40 minutes. We bought a nice ivory striped table cloth and new placemats. It was our first project together and I must say we did a great job! Next on the list won't be until fall when the upstairs bedroom will get repainted. Same with the front porch and side awning that both need restained. Its just been already way too hot this year to do much outdoors and I don't think with all this heat its a good idea to stain anything wood outside. At least not until it cools down.
My friends sent me lots of photos this evening catching me up on their weekend adventures. Kevin had a huge family gathering out in Indiana at a vacation house-more like farm that his family owns. He has such a HUGE tight-knit family that gatherings are more like huge projects getting everyone under the same roof. I remember going to this same gathering years ago and I lost count of how many family members were there but all of them were super sweet and nice!
I sure do miss a "normal" life but what can you do sometimes?.. John of course had to really round off my evening by sending me super jealous photos of the beautiful ocean that I love and truly miss. Sure...I have lakes here in the area but its not the same as the ocean and coastline. He had dinner with friends at a huge marina diner with an amazing view! SO JEALOUS! Of course he said, "Once you all get moved out west I promise to come pick you up and take you to all the big hangouts and the best beaches."
It couldn't come sooner!!
Eric is even starting to get antsy. Life is short and time waits for no one. I have already let over 8 years pass me by due to my Idiopathic Gastroparesis and connected problems. I miss all the vacations down south in Florida but time took over and some lost their true meaning of family. Now I only keep in touch with 2 family members-not by choice but because I have realized fighting with others over petty things just isn't worth it and in the process of all the bickering I wasted valuable time and progressed my already fragile health in the process. Hey, at least I have all the seashells I collected over the years around the front yard landscaping, photos of the ocean and past vacations but as well the long lost receipts of when life used to be carefree, fun and we all had our sense of heart.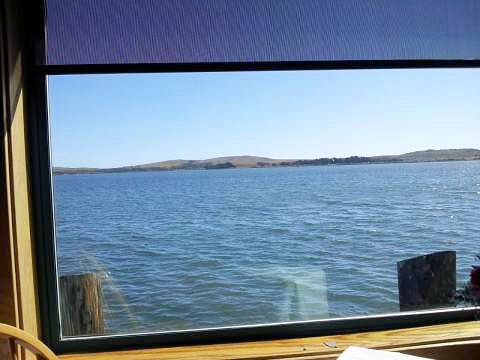 This is going to be a busy upcoming week with new chapters opening in my GP life. At this point there is nothing left that is shocking to me except if they made Drano aka Hell-In-A-Jug chocolate flavored! Hahahaha!!
Posted by GastroparesisAwarenessCampaignOrg. at 11:47 PM EDT
Updated: June 25, 2012 3:01 AM EDT