DranOVER Day!
Mood:
down
Now Playing: Day 803-The Final Road To Survival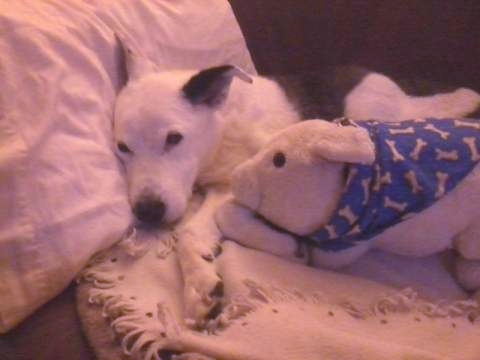 Wow! Do I have a super Drano aka Hell-In-A-Jug hangover from hell!! I think Oreo is even having a sympathy day for me but at least one of us gets to rest. Forget about sleeping all day for this gal because I need to keep moving. It was a S-L-O -W day but heck! at least I did it and even with a smile on my face. Half-smile that is. Hahahahaha! The worst part of the darn weekly treatments is now I have to follow them up with the rest of the injections. Its like getting hit in the AS* twice! OUCH.
Someone even wrote to GP Rocky last week saying, "Your diary reminds me of Anne Frank because you both are to the point and brutally honest." I certainly agree because you can't get more honest when the bathroom becomes your second best friend.
Hee,hee,hee,hee...
Its also been a busy afternoon outdoors with the last of the house repairs. At least the jack hammer didn't bother me too much. The only annoying sound was when there were breaks in between the hammering. At least the humidifier that doesn't work got taken out so the air duct company can do a detailed cleaning of the a/c system and air ducts in a few weeks. We are getting down to the last of the house repairs and mold correction issues. The huge floor dehumidifiers on each level of the house not only are killing any existing mold but helping the air stay much drier and cooler too! The only down side might be the next electric bill coming in a few weeks. YIKES!
I guess we will just have to wait and see... With no mold issues anymore from the monsoon rain we had in May and foundation repairs coming close to an end its enough to make us both JUMP FOR JOY! AHHHHHHHHHHHHH!! Eric said today, "'After everything is finally finished next month we might start getting bored because we are so used to having things to do." He might want to stop while he is ahead because when you live in a house there are "always" things to do. Hahahahaha!
Since this treatment will most likely take three days before I start bouncing back we got some new material to reupholster the dining room chairs. There isn't anything wrong with them but it will be nice to add a bit of new color and pattern. The material we found was on sale so it wasn't that expensive. I am hoping to have the chairs finished by this weekend with help of course from Hubby. HINT-HINT...
This evening we looked online at a few more properties out west in Nevada. I found some great potentials but of course we must see whats going to happen with surgery and my new surgeon and surgical team. Eric has the chance to work with another Sheriff's department in Nevada but had also gotten a few other job offers from fellow GP friends who have companies of their own out west. Its a win-win situation and if it means less allergy problems that is even a bigger bonus!
I know my dear friend John would be super excited because that means we would only be a 2 hour drive away from where he lives in California. Life is always changing and life is also short so if you feel the winds of change its important sometimes to see where the winds might take you in the process.
With Gastroparesis its one day at a time. In my world its one jug at a time too! DITTO.
Posted by GastroparesisAwarenessCampaignOrg. at 11:35 PM EDT
Updated: June 23, 2012 2:26 AM EDT