Adding To The List Of Things To Do...
Mood:
d'oh
Now Playing: Day 788-The Final Road To Survival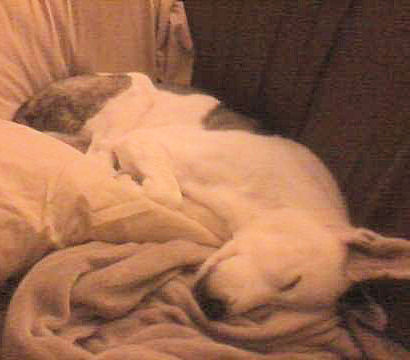 This has been an exhausting week! So far the short list of things to do has now turned into a huge list. Thank goodness for both of us now tackling things together which hopefully means cutting the time in half!
Not that I don't have enough things to do my doctors have their own list now due to the inevitable surgeries. Today one of my specialists said, "I have to be honest with you. Either your colon comes out now or it comes out in an emergency surgery because it can't stay in forever. Your new symptoms show us the condition of your colon and parts of your small intestine are rapidly progressing and to be honest thing aren't looking good." One would think having any surgery whether major or small wouldn't be that difficult to prepare for but trust me, there is a huge difference between the two! Add onto the problem that I didn't do too great during and after my last surgery which has me once again concerned. They wanted to remove my colon three years ago just a year after my last surgery "however" the nightmare experience my two surgeons and their team experienced when they opened me up wasn't too pleasant. In fact the surgical op reports with photos and video scared the next surgeon right out of the next surgery. I fear this new surgeon and her team might react the exact same way. Honestly I just don't want to be put into any emergency surgery position without being prepared. Sadly I have learned living with a chronic condition is just that, "Living unprepared."
With the heat upon us starting this weekend its our goal to finish the big "To Do List" way ahead of time before my next treatment which is right around the corner. We haven't had much time to celebrate being newlyweds however there is plenty of time for that later on. Right now we are just enjoying some peace and quiet by tuning out the reactions of some individuals in the city who were never supportive to start with and instead surrounding ourselves with those who were always there for us and cared about my happiness and over all well being. Thank you my dear friends! Thanks to the never ending kindness and support of strangers our fairy tale wedding will continue later this summer at Indiana Downs horsetrack as we re-exchange our wedding vows in front of friends and GP family.
What did we do the rest of the evening? Our top priority was changing our Medical Power of Attorney and Living Wills. Out with the old, in with the new. I have lived a lot and learned a lot but one thing will never change is the true importance of happiness. Marrying your best friend and someone who always stood by your side when others were causing you nothing but harm is very surreal. Love sometimes is blind but eventually you wake up then realize you truly deserve unconditional love with no boundaries. A coward will stand and take the heat but the honorable will fight back and protect you.
Thank you for protecting me and loving me unconditionally!

"Happiness Is Being Married To Your Best Friend."
Posted by GastroparesisAwarenessCampaignOrg. at 11:59 PM EDT
Updated: June 9, 2012 4:54 AM EDT