BULLSEYE!
Mood:
sharp
Now Playing: Day 780-The Final Road To Survival
Me:JEALOUS!
Friend: At least I'm not burnt yet.
Other Friend: You need a vacation but I forgot two other people who are suppose to not be selfish are taking it for you but glad you have us sweetie! :)
Me: Why does the courts make it so darn difficult to do a first and last name change? One would think I was part of the Mob or something. Hahahaha!
Other Friend: Maybe you are?!
Friend: Bring your Dranotini's with an umbrella on over, hee,hee,hee,hee...
Other Friend: You can always move down south and my family insists.
Me: Dranotini's for all! Only if you share with me. :)
Friend: BAH! I might then actually get burned!
Me: Hey, I need to continue this new lease on life but if only you all lived in Nevada then I would take you up on that offer.
Other Friend: Then moving we shall see Kalyani! By the way I like that name and the meaning sure fits you to a "T!"
Friend: You will always be Kimberloo to me. :)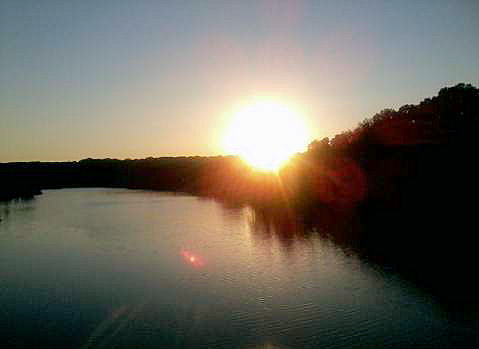 So maybe this isn't South Beach but for those of us who suffer from Gastroparesis life is far from a beach to start with in fact some of us like myself instead of walking in the sand I get to drink it. Hahahahaha! Others would never know what its like to suffer but in life just remember no one is invisible when sickness comes calling but make sure you have support. AMEN! I was recently called, "Selfish." I don't know how seeing I am not the one who is constantly vacationing across the great USA. Some folks sure are SILLY aren't they? Then some of us like myself are just plain SMART.
BULLSEYE!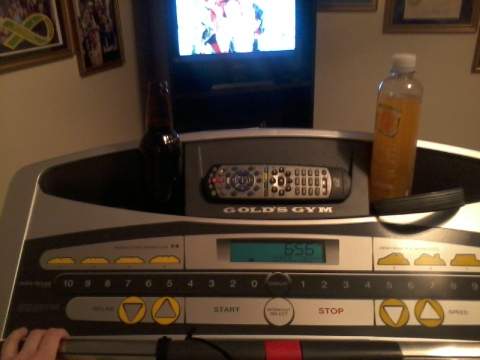 Today was once again a new start doing my best to get some additional walking in order to help prepare my body for the upcoming surgeries. I am also getting the legal side of things finalized in preparing for surgery which includes who can be present during surgery and who my surgeon and surgical staff will be talking to regarding post op and follow up therapy. Me and my friends are just hoping the surgical team down here won't back out and instead have the Cleveland Clinic team take over, YIKES! I can't even last past an hour in the car whether alone hours driving up north. NO WAY! If they bow out of the high risk surgery then this gal might as well start living like I am dying (Isn't that a song?) Hahahaha!! Maybe a bad joke to some but you can't always let serious situations in life take every bit of humor you have left inside of you.
Speaking of NOT a laughing matter...
Poor Oreo puppy hasn't been feeling like himself the past week so I decided its time to take him to see his Veternarian. He has a very hard time laying down and standing up. He won't climb steps anymore so you have to carry him and when he is taken on car rides you have to pick him up so he can get into the car. After his appointment last week at the groomers we all noticed quite a few small bumps located on the side of his stomach, back legs, spine and one on top of his head. His tremors are also getting a bit worse and so has his hearing that started three weeks ago. Oreo will be 14 years old this December but to me he will always be my big puppy. He now sleeps next to Mommy at night by my side while Littleblue keeps my feet warm. I think he likes the feeling of being comforted. I think we all do!
Instead of taking him to see his Veternarian earlier this afternoon we decided to go this evening since it is less crowded. Littleblue also went as moral support. I think Oreo however was more nervous than Littleblue but since she tagged along we also decided to get her weight on the puppy scale. Oreo weighs 39 pounds and Littleblue topped off at 50. WOW! She has become a BIG GIRL!
I have been seeing the same Veternarian for years. Actually almost 14 years to be exact and he remembers me every time or maybe its because my sweet Pumpkin kitty decided to bite him during a surgical procedure. Hee,hee,hee,hee! Regardless he knows first hand I treat all my fur kids with the best care. They are my kids. Since getting up in age poor Oreo is starting to get not just one but many cysts. The original one which was found over two years ago and luckily remains the same size but the other ones are new. The Veternarian also said his arthritis has also gotten worse. This would explain why he is irritable and can't get comfortable. After he finished up Oreo's examination we were told he can no longer go up or down steps or jump onto things by himself. He will now need assistance. Since he is an older pup they can not do surgery to remove the cysts/tumors because it is far too risky. Because they are causing him pain they put him on two medications. Oreo's Veterinarian also said he needs to be limited on any activity however I did tell him the past few weeks he hasn't been doing much which is odd because he was always so active. Oreo will continue to be closely monitored for tremors/seizures and will not be allowed near other dogs which is sad since he has a new buddy next door but I know its for the best because he could snap at another fur kid. He said, "Littleblue understands he doesn't feel well. All dogs can sense when another dog is in pain which might be why lately she has been Mothering him." Thank goodness Oreo has his buddy Littleblue and we can still take them together for their daily car rides. For now I must continue keeping stress at a minimum which funny enough I have also been doing it for myself lately.
Once we got home they both got a last walk in for the evening and I got Oreo situated on my couchbed all tucked in with his blankie. He is very good with his medicine and the first round he took with no problem. At least now he won't be in so much pain and hopefully be a lot more comfortable.
Being a fur Mom is the best job in the world and the benefits of unconditional love are priceless!
Posted by GastroparesisAwarenessCampaignOrg. at 11:00 PM EDT
Updated: May 31, 2012 4:08 AM EDT