FORGET Any Attempts with Gastroparesis.
Mood:
d'oh
Now Playing: Day 775-The Final Road To Survival
Today was the last day enjoying a trip to the local park. The heat is getting to be just way too much for this gal. My Gastroparesis also dislikes heat along with the connected seizures/migraines.
No. There is no cure for Gastroparesis so if you hear the hype word to the wise: Don't believe it.
Gastroparesis is also not just a condition isolated to the stomach. It is a progressive condition that starts with vagus nerve damage which results with stomach dysmotility. Gastroparesis does over time progress unless it is a result of a virus which "if" caught in time it can be reversed with antibiotics. I am not sure why any clinic or teaching hospital would have their staff contact any Gastroparesis organization telling others there is a cure and always was a cure but they just hide it for years from patients. That is "false" information and very misleading. Never, ever give out false hope to a Gastroparesis patient. As my specialist team of 18 which includes three clinical hospitals and two mayo facilities stated, "If there was any surgical or medication cure for Gastroparesis we would be the first to know." Now only did my doctors clarify the information I also wanted to clear the air with other patients. Just remember Gastroparesis is a condition that results from extensive and severe nerve damage. Until stem cell research makes huge advances will we then have a cure. This includes testing to isolate the damaged nerves and surgical options to take out and replace damaged nerves. If you want to donate $$$$ for a Gastroparesis cure make sure you do so towards a stem cell research facility. AMEN!
Back to the park...
Its always nice to clear my thoughts and mind with a nice walk at the park. I am a HUGE FAN of the wildlife and land that hasn't been destroyed by human hands. Nature at peace! Since this is Memorial Day weekend others also had the same idea getting out to enjoy the day before the heat and humidity arrives. 90's should be left out west-Nevada not out east. Mother Nature is sure confused isn't she? My friend John said, "Its not even that hot out here in California," as he continues his search for a new home.
Since my holiday weekend will consist of me, a few glasses, red Hawaiian punch and a large jug of liquid Dynamite (Drano) my friend suggested we go out and do something. I couldn't agree more and lately with surgery on my mind and the house mold repair problems still lingering I flippin need a break! CHEERS TO THAT!! What seemed like a great idea didn't last but a few hours. Same with driving. Once we walked outside and started driving my head games began. I took all my medication but even after arriving at our destination it didn't get any better. The air indoors was musky, stuffy and humid. I was bummed because we rarely get a chance anymore to go out and have some fun. My good days are few and far between. We had an early night but the fur kids didn't seem to mind. After a disappointing evening and trip it was nice to see happy tails greeting us when we got home. This is going to be a very, very long weekend with no relief so far between medical/house issues in sight.
Where is the help when you need it? This is getting to be way, way, way, way, way, way, way too much for two people to handle. One sick-Me. Another being pulled in a million directions-my friend/Caregiver.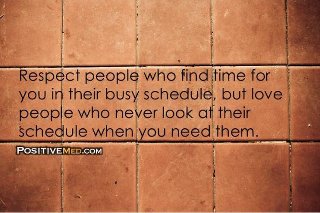 Posted by GastroparesisAwarenessCampaignOrg. at 12:41 AM EDT