Facing 'ANOTHER' Surgery...
Mood:
not sure
Now Playing: Day 767-The Final Road To Survival
My friend John has been keeping close touch with me regarding his big move out west and new lease on life. He has also been sending me photos of his new neighbors, Mom and the kitty gang.
They are just the cutest! His own fur kid enjoys watching the gang outside playing during the day while Mom stands close by protecting them. He said, "One day they just appeared and have been hanging out every sense." Hopefully Mom will continue taking great care of her little ones and they will find a new home soon before the summer heat arrives.
My Gastroenterologist appointment was this afternoon and I finally was able to sleep so good that it was hard to wake up. My body sure needed it and hopefully the rest of the week I can do the same. Luckily my friend-Caregiver remembered to set his cell phone alarm because I clearly forgot and same with turning the fan around once I turned it on. Hahahahaha! Nothing like running a fan and aiming it in the wrong direction before going to sleep. That sure told me how out of it I was before laying down on my couch bed.
With a ton of things weighing on my mind regarding the house, moving and major life changes I added another one that trumped the rest this afternoon. My specialists appointment went as expected but with one huge twist. It seems the "temporary bandaids" for my paralyzed intestines aren't working anymore. In fact things are progressing faster than expected which is leaving me more sick than I already was to start with. My mind is still in a fog from the appointment. The only thing I can say on my blog today is I will once again have to endure another major surgery. Todays news has also trumped the decision of moving this month. In fact for my health sake I will need to hold off on things until the first of July. My Gastroenterologist also had reports and letters from my other specialists including my Oncologist/Hematologist which clearly explained the severity of things and the need to start getting my body and mind ready for surgery. Maybe once I can wrap my brain around things over the next 24 hours I can explain to others in further detail but for now its time as my doctor said to take that stress level from all the way up to all the way back down. DITTO!
"We're not asking for money. We're asking for Awareness, the key to a Gastroparesis cure." Kimberly/Gastroparesis Awareness Campaign Founder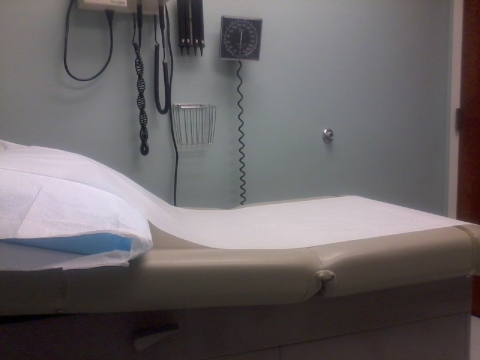 www.gastroparesisawareness.com
Posted by GastroparesisAwarenessCampaignOrg. at 11:59 PM EDT
Updated: May 18, 2012 5:38 AM EDT