Being Sick "Isn't" All In Your Head.
Mood:
bright
Now Playing: Day 746-The Final Road To Survival
When it rains it pours! It literally rained so much last night the gutters on the left side of the house couldn't keep up. What I thought was the sound of water in the basement was actually water creeping into the window since the outside well was flooding. Nothing quite like putting on your rain gear at midnight in order to keep things from getting worse. Add: Fix the basement window to the list of repairs to be done early next week.
The same theory holds true in life. "When it rains it pours." Only when least expected can the makings of a really good day turn insanely bad.
I woke up once my new alarm clock named Littleblue wanted outside. My cell phone alarm was set for 2pm seeing I had a few appointments to attend today along with some errands. My friend-Caregiver luckily let the fur kids outside for me while I cleaned up the living room and got ready. My motto when attending any doctors appointment is, "Expect the unexpected." I assume I need to not only apply that to medical circumstances but also preparing myself to be judged by others too including blood related family. This isn't the first time I have been flagged by what others have to say regarding my medical condition and overall care. Thankfully by the grace of God this will be the last time it will happen. Enough is enough as once again I must defend myself regarding what I have, "Gastroparesis and extensive severe nerve damage/related problems."
Everyone has their buttons. Today a few of mine were pushed. Nothing is worse than once again being told that blood related family had made contact with my physicians but worse to be told by those same individuals that my blood related family believes I am not sick and I don't have Gastroparesis but have "Mental issues. AKA It's all in your head."
WOW!!!!!!
The #1 complaint I have heard most over the past eight years from many, many Gastroparesis patients and those who also suffer from nerve related or invisible chronic conditions is when family, friends or loved ones comment that they "believe" their condition is just in their head and they have a mental problem. The next worse thing is patients knowing they have factual medical proof that it isn't in their head and they do suffer from a real condition with real symptoms but regardless if they have a library of facts those same individuals who believe its just in your head don't care because they don't listen to you nor your physicians. So here I am once again after eight years having to defend myself from blood related family making accusations that I have a mental problem AKA "It's all in my head." This not only struck a cord with myself but quite a few people today. Now once again I am utterly ashamed and embarrassed having to apologize for a blood related individual making such horrible accusations. When people say things like this to others its terrible but when you say things like that to treating physicians it not only is disrespectful for the patient but makes the doctors wonder why you are questioning their care. Most doctors won't put up with it and they don't have to. I am just fortunate for having a strong team of specialists who are very upfront and honest with me. Rightfully so because anyone would want to know if their own blood related family member(s) believe they are not sick. An example of this also came from a dear friend of mine the other week who had to endure this same treatment from not one but two siblings. Her new motto: "If you don't believe I sick then you are not welcome in our home." Sadly when you expect family to be your soul source of support you then find out from others just the opposite.
Since my own specialists are willing to put a final lid to it they are more than happy to provide copies of any records I don't already have myself. This evening I began scanning the "facts" and sent those "facts" out to those who believe I just have constipation or mental issues AKA "It's all in my head." What I was told by some who are just looking out for my best interest and don't want to see me go through any more stress was, "That won't do any good....For whatever reason, they want to believe there's nothing physically wrong with you. Nothing is going to change that." These are people who work in the medical and legal field who have seen their fair share of "Its in your head" comments directed to patients and those who are sick." A few local friends challenged the mental issue and "Its in your head" comments by saying, "Then why do they think you drink that stuff twice a week? Your hair is falling out, your back and teeth are dissolving and its in your head? Oh that's right. *#@&@ knows EVERYTHING!!!!" "I guess since my Brother has Crohns we better run to his doctors and tell them behold we have a cure! Its just in his head!" This is of course after their own sibling had to endure numerous surgeries to untangle intestines with dead nerves and he also now has to do weekly cleanouts. A few other FYI's, "For some reason, they want to believe it's in your head. I do think I would distance myself because its not healthy even if you weren't sick. Specialists sure don't like people questioning them when they are the doctors who are treating the patient. Let the doctors be the doctors and keep your opinions to yourself." "You're not going to convince them of something they don't want to believe. I wouldn't even make any more efforts in their direction." My friend-Caregiver made it short and sweet since they have been witness to now three different occasions of such outlandish accusations, "They are not compassionate, and have no sense of reality and no respect for you or anyone that is sick. The mental part is only the real mental stress they cause you. You do better being sick then dealing with the constant stress and so far its proved it will never end until you finally take the steps to walk away. If they want to make things right they owe you more than a few apologies then need to seek counseling to know how to treat someone, anyone who is sick."
Needless to say after having to resort getting copies of reports which are clear and precise "facts" I can't believe after eight years I am once again defending myself and my doctors. This has not only gotten out of hand but its becoming emotionally draining. As some said, "You have made more than your fair share of attempts trying to clear the air. Its time to move on because sick or healthy this is clearly not good to be around nor is it right to make light of mental health issues when people are suffering. You have been tested on a few occasions as copies of reports clearly show, "The patient does not display any psychological problems but does show signs of internal health issues-she is sick." I literally went to have an evaluation four years ago and realized back then I was also fighting to defend myself only to be told by a Psychiatrist that I clearly had no signs of any mental conditions but had something serious going on internally. Three months later I ended up having surgery and the truth was told. In order for others to never, ever question again if what I go through is in my head my own surgeons literally gave me live sheets of surgical photos showing the internal damage. As they both stated, "This is one of our top three worst surgeries and you were an internal walking time-bomb." I was lucky. Very lucky! How I survived even my surgeons don't know but God loves a fighter! Haven't I said that before? Why sure I have and those who want to dismiss the facts and blame real medical conditions including Gastroparesis and severe connected nerve damage problems to "Its just in your head" or some sort of mental condition will be served the real medical facts. I don't take someone saying I am not sick and just have a mental issue very lightly. I am highly embarrassed to know a blood related family member has been making such outlandish assumptions to my own specialists and jeopardizing my care but also has been announcing to the entire city that I am some kind of nut job. Obviously as many friends told me today, "I don't blame you now one bit for wanting to move the heck out of this state because all the constant bashing is enough for anyone to lose their identity because those who have caused you stress have made their new identity for you. Because of them people now view you as someone you definitely are not. Its not fair and it really gets to all of us. You have been through enough and maybe by moving out of state you can be YOU again."
So I guess to some I am a horrible person for having real emotions and real feelings while stating the "facts" but guess what? It doesn't make me a nut job. Neither does being sick or sticking up for myself. What it does make me is that much stronger. Amen!
"You can't force people to see truth when they only believe what they want to. It doesn't matter how many visual facts you present because you can't change the way people think especially when they have already made up their mind years ago."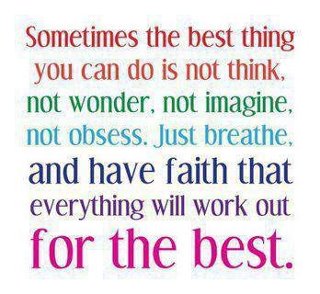 Posted by GastroparesisAwarenessCampaignOrg. at 11:11 PM EDT
Updated: April 27, 2012 3:31 AM EDT