A Happy Day! :0)
Mood:
happy
Now Playing: Day 735-The Final Road To Survival
Today marks five years since my Crystalblue Angel got called far too soon to Heaven. I still miss my buddy, shadow and Angel each and every day. I miss seeing her bright blue eyes that greeted me when I woke up and when I went to bed. Crystalblue just like Littleblue was my sleeping buddy laying right near my feet every night. Fur kid dedication is something that can never be replaced. I am sure Oreo still misses his best friend and buddy. Its hard to lose a fur kid and that void never leaves your heart. I take great faith in knowing my Crystalblue Angel waits for us in Heaven but its still hard not having her by my side. I am sure the rest of the fur gang agree.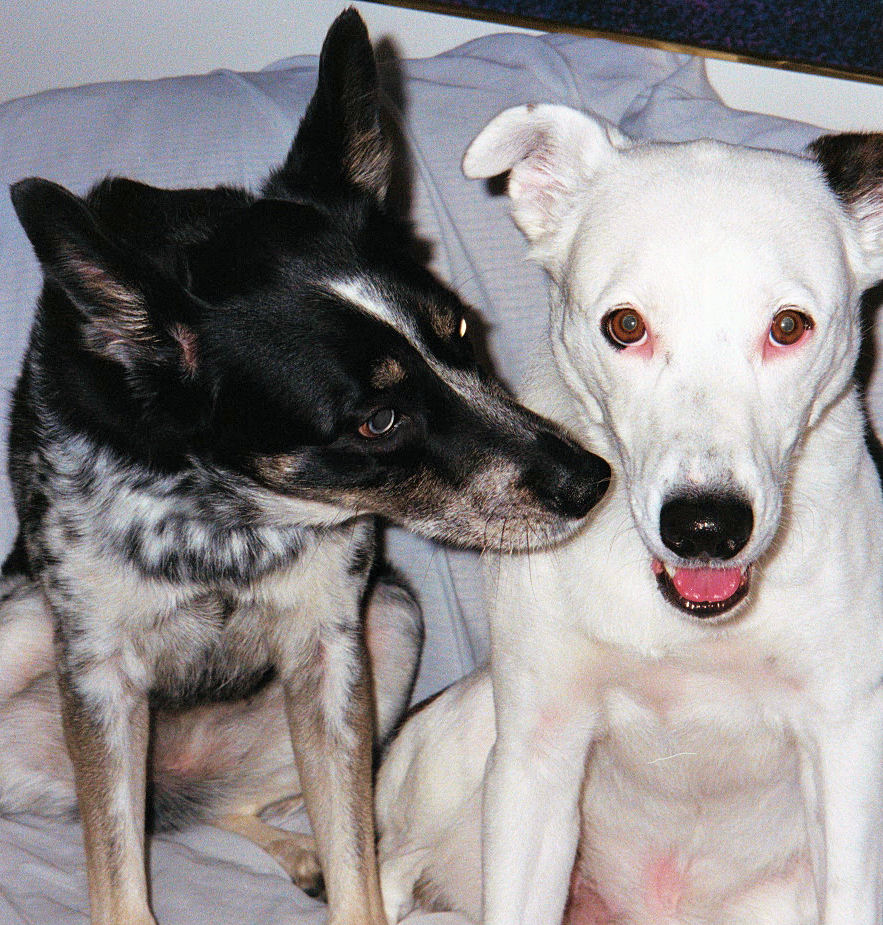 Today has been a very, very relaxing day. No stress, no drama just peace and quiet. No Drano treatment either due to low iron and blood sugar levels coming back on a few lab tests. No worries though, once I get my levels back up and take the necessary precautions I am hoping to be back on Drano track tomorrow. I am doing much better handling the spinal and intestinal pain. My specialists estimated it would take a few weeks to adapt to the new changes and they were once again right. I still use medical aids when needed but so far I continue to hold my own. My mind is strong and focused so there is no giving up anytime soon.
This coming week is the first in a long time I can say, "No doctor appointments or tests" WOOHOA! Finally I get a much needed break! How long will it take before my Gastroparesis strikes my organs again who knows but for the time being I am going to enjoy life! AMEN!! The fruit trees that got planted three years ago will finally be producing fruit in a few months. One of the trees will need to be replanted since it is not getting enough sunlight but the other tree already has tons of fruit buds. I assume that is because it is in direct sunlight so looks like we have a small project on our hands replanting the other tree this coming week. The animal gang at least got to run a bit in the backyard today since the past few days its been too muddy. Littleblue's new coat is almost fully grown back and she looks three times the size of Oreo. One would think Oreo is the puppy and Littleblue is the Mommy. Hahahahaha! We have to take Oreo to the vet sometime in the next few weeks since he started having problems hearing. Oreo will be 14 years old this year so since he is an older dog his hearing can start being affected by age. Oreo still keeps up with Littleblue who is only 3 years old. Hes still a puppy at heart!
Me and my friend-Caregiver have been utilizing the heck out of the DVR recorder this week since all the new shows have started. At least once we sit down to relax in the evening we can watch our favorite shows and fast forward through all the commercials. Whoever invented the DVR recorder one word, "Thank you!" With the summer months and heat just around the corner I am prepared to be stuck indoors since that it is the time of year when my seizures are the worst. Sunlight and heat are my triggers. I sure haven't miss the migraines/seizures the past six months from excessive sunlight but at least I know what I am facing. Hopefully I can keep all stress at a minimum so I don't make things worse for my head. Only time will tell but until then I am enjoying the head-free days the best I can!
Posted by GastroparesisAwarenessCampaignOrg. at 11:11 PM EDT
Updated: April 16, 2012 1:51 AM EDT