A Typical Monday...
Mood:
d'oh
Now Playing: Day 729-The Final Road To Survival
Yep, its going to be a typical Monday! Maybe I should just follow in Pumpkin kitties footsteps and sleep the day away...
I set my cell phone alarm so there was plenty of time to start making a few phone calls in regards to seeing a new specialist. Add a Nephrologist to my team of doctors! Two of my other specialists gave me a few referrals which were great leads until I started making phone calls that had me not only stressed out but feeling as if I was running in circles. One Nephrologist wasn't even part of their group anymore and had her own office so I got another number only to get an answering machine to leave a message. Another group although are considered very good doctors I couldn't even pronounce their names and they were only available this month at an office located over an hour drive from my home. NOT.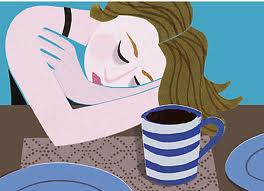 The last phone call was the largest Nephrologist group in the city however large doesn't always mean organized. Honestly after four hours playing phone tag with four different office workers at three different locations I wasn't even sure if this was such a great idea. If the office isn't organized it had me questioning if the doctors would be as well disorganized?...Hmmm?..I called my Gastroenterologist's office and left a message to see if they knew of any other Nephrologist's in the area but sadly there are not a lot of them. This must be a hidden specialist society-Nephrology. Hahahahaha!
Not funny though when spending a day trying to get in to see a new specialist only to end up with your hands up in the air.
GEES!
My Gastroenterologist and his assistant did give me one other name to contact tomorrow in hopes it won't turn out to be another great Nephrologist hunt. My last phone call ended with the large disorganized group telling me, "I promise to contact you back by the end of the day with an appointment to be seen early next week." Guess what? She didn't. Imagine that! After today's stress if I hadn't heard of this specialty before I now have it planted firmly in my brain. Why they just don't call them, "Kidney doctors" is beyond me but since there are so few of them I might have a better chance hitting the lottery than finding one. Its all about patience with Gastroparesis and even after eight years I am still put into situations where it continues to test my composure. AMEN!
Since I was too busy once I got up dealing with doctor offices my friend-Caregiver decided to jump ahead on a list of yard work projects for this week. The backyard fire pit hasn't been cleaned up in over a year and needs some serious TLC! There are tons of branches and small pieces of wood laying around the fire pit. When the time comes to enjoy it there could be instead a fire hazard going on. YIKES! Sorry, but that happened a few years ago when "someone" put a huge pile of fresh cut wood right next to the fire pit after it was lit and didn't extinguish it when they were done. I woke up at 1am looking outside in the backyard that appeared to be lit with red Xmas lights only to realize the back of the garage and grass was on fire. It only took a few hot coals from the wood to crackle and jump into the huge pile of fresh cut wood but thank goodness for my instinct to look outside and a nearby garden hose! Surely we don't need that to replay again so better safe than sorry. After two hours my friend-Caregiver not only cleaned up the entire area but also placed the extra wood near the street for the city to pick up and help turn into free mulch for the residents.
NICE JOB!
Me? I stayed in most of the day although I did help a little by once again playing yard Supervisor. Hahahahaha! Once the wood was re-stacked and the fire pit area was cleaned up my friend-Caregiver cut back the rest of the landscaping, bushes, ivy, weeds, etc. Overall it was a productive but also a very tiring day for him physically and me more so mentally. The fur kids got to spend lots of time in the backyard enjoying the super nice cool weather so they should sleep extra good tonight!
I have three days left of the new medication then I will have to run things by my specialists regarding when to start up the ole Drano treatment again. The lab work for my kidneys will be back tomorrow and I am also hoping to get a new patient appointment for a Nephrologist too!
Maybe tomorrow can be TERRIFIC TUESDAY! WOOHOA!!
Posted by GastroparesisAwarenessCampaignOrg. at 11:59 PM EDT
Updated: April 10, 2012 4:29 AM EDT