Facing The Hard Core GP Facts.
Mood:
not sure
Now Playing: Day 693-The Final Road To Survival
Nothing quite like having to take a walk at 5:30am due to achy pain and nausea. While the rest of the world is fast asleep I am just hoping to be able to catch a break! I tried sleeping but it felt as if I was laying on bricks due to the inflammation and pain. At least Oreo and Littleblue didn't mind the early morning walk but once we got back in the house they were both out like a light! My brain also won the battle once sheer exhaustion finally took over.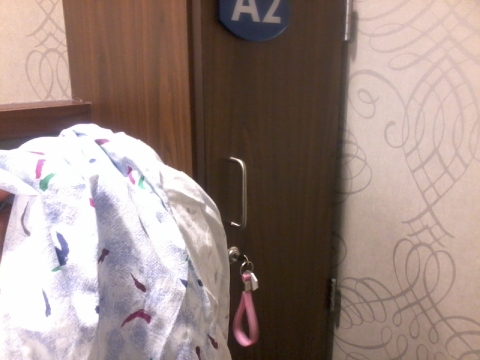 Today marks the last day of testing for the week and hopefully for the rest of the month. Better yet the rest of the year! I was smart to schedule my last tests for later in the week. Fridays are the best days for any hospital testing because employees are in a mad rush to get off work and head out to start the weekend. I told my friend to bring a magazine in case I am stuck in testing for a few hours. It seemed like once I was taken back to a changing room I was quickly whisked away to another room then another room then right back to the changing room. Talking about fast! I sure wish my dental appointments went that quickly but instead I am right back there again next week to finish up more repairs. Its a never ending battle with my teeth and only to be expected with the weekly treatments leaving a path of destruction. I might be finished with testing but doubt I will ever be finished seeing my dentist. I won't get my test results from today until Monday and Wednesday next week but not to worry nothing phases me anymore. My motto: Expect the unexpected then you will never be disappointed. Seems to work for me so far and when I do get good news I am actually surprised!
Since the tests went quicker than expected we decided to run some errands because I only have a few days left before my next treatment. We also only have a few days left until Daylight Savings time begins. UGGG! Now instead of waking up between 2-3pm it will be 4-5pm. Yep, looks like VAMPIREEEEEE time is here again! BOO! Less sunlight means less head issues and I am not looking forward to spring or summer and the combination migraine with seizures.
Oreo loves laying on his bed next to the new entertainment center but lately his bed has seen better days. I decided since we were out anyways why not stop by to get him a new bed. Once we got home the fur kids were happily waiting by the door. Boy! do they know when they have a surprise in the bag but this surprise wouldn't fit into a bag. I didn't realize I bought Oreo a bed that is much larger than his other one but he didn't mind a bit. In fact once we put the old bed in the washing machine and came back upstairs Oreo showed his sign of approval by laying right smack down in the middle of his new bed. The rest of the night you know what he was doing right? Yes. Lounging on his new bed! Hee,hee,hee,hee...
When faced with GP you must also face the sound of music and the hard core facts. Gastroparesis shuts down nerve function one organ at a time. Since being handed so far this year some bad but factual news it was inevitable to get my Will and Medical Dual Power of Attorney forms completed. This evening I got both finished and told my friend I would leave them all the jugs of Drano but they can't have my candy! Hahahahaha! Yes, its tough facing the unthinkable but I refuse to leave anyone in limbo regarding my final wishes or medical decisions. Trust me by saying anyone could get killed in a car wreck or some freak accident tomorrow so its important everyone is prepared. I don't hear the fat lady singing just yet and I still have things to finish up here on earth, those to help and then those to annoy. You know who you are, hahahaha! Who's laughing right? Right! *WINK *WINK!
Yep, I am still a smarty and still love to laugh. Sorry GP but you can never take that away. AMEN!
"For a gallant spirit there can never be defeat."
Posted by GastroparesisAwarenessCampaignOrg. at 11:11 PM EST
Updated: March 10, 2012 5:27 AM EST