Let's Help Raise Gastroparesis Awareness!
Mood:
special
Now Playing: Day 691-The Final Road To Survival
sup·port·ive
Providing encouragement or emotional help.
The one thing that is critical for a successful Gastroparesis journey is support. Being supportive to a patient means being caring, compassionate, understanding, kind, forgiving, defiant, strong and motivated but mostly having the ability to think outside the box.
Today was once again a grim reminder for me on how Gastroparesis can progress one organ at a time leaving a path of destruction. There is no turning back. There are no answers. There is no specific medication. There are no cures. What is there? HOPE.
I got an email from an amazing woman named Arlene who has a daughter named Brianna who also suffers from Gastroparesis. Brianna is only three years old and was born with Idiopathic Gastroparesis. Brianna's condition is chronic and terminal. Arlene came up with an amazing idea designing a clothing line called, "Bibi Wear" as well a cute teddy bear buddy named "Bibi Bear." Arlene was picked to be in a contest sponsored by Walmart called, "Walmart Get On The Shelf." The contest is a way for people to get their ideas out of their home and onto the shelves of the large retailer. Arlene is hoping to get both the clothing line and Bibi Bear available to the public so other children can have easy access and comfortable clothing that allows for quick change of any feeding tube/line. Bibi Bear is a special bear that allows a child to take with him/her when parents are not allowed whether it be surgical procedures, testing, etc.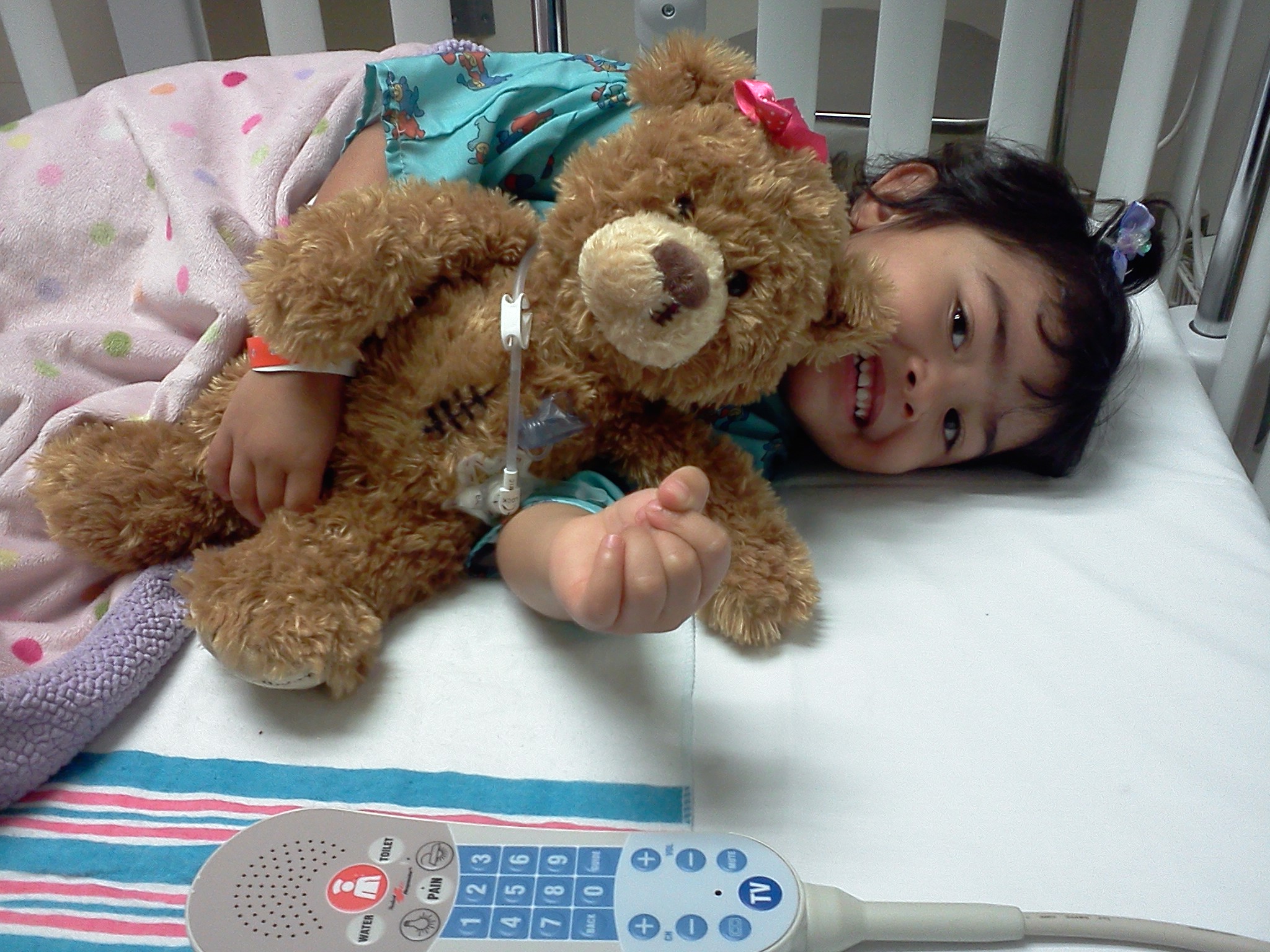 I feel strongly that Arlene's ideas and creative talent are very important for not just Gastroparesis patients but others who suffer from various chronic terminal conditions.
Please take a few minutes out of your day to help Arlene & Brianna get "Bibi Wear & Bibi Bear" on the shelf! Let's together make a difference and at the same time help raise Gastroparesis Awareness!

Posted by GastroparesisAwarenessCampaignOrg. at 11:11 PM EST
Updated: March 8, 2012 3:57 AM EST