The NOT So Fun Parts Of Being Disabled...
Mood:
don't ask
Now Playing: Day 678-The Final Road To Survival
It has been one heck of a stressful day! I can't wait to get out and escape life even if only for a few hours because of all times this is when I need it most!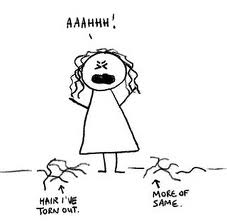 I set my cell phone alarm so I didn't sleep the day away. I had to head back down to the courthouse for the second time this week trying to get things filed but seems the docket office isn't even sure on what forms I need. I 'thought' finally I had everything good to go only to be told I was missing another set of forms then one set I was told I needed yesterday I now don't need then they close at 4pm but only do filings until 3:30pm blah, blah, blah, blah....Another Charlie Brown's teacher day where everything sounds like it blends together making absolutely no sense at all. I almost cried in line when I was told once again I would have to come back. What they don't understand is my medical condition and how hard all this stress is to a pre-existing condition. What I would had liked to do was ask if everyone was on the same page because they clearly were not. Once I was told I had to come back again I was so frustrated I couldn't even look up at the docket office staff but only put my head down and turned away.
It's not easy being disabled. Its not fun nor is it a free joy ride milking the system like some may believe. I would like to take this day from hell and personally hand it over to those who feel anyone is milking the system by being disabled to take a walk in my shoes for a change. Any ones shoes who battles a chronic condition on a daily basis trying to find normal energy and deal with normal daily activities with a twist. I once again had to deal with my insurance company who insists I pay for one prescription at a time with my Hell-In-A-Jug treatments which are done on a weekly basis. Its hard enough living a unique life with a medical condition but add onto the stressful mix your insurance company breathing down your neck not wanting to cover medical necessary medication. No its not a generic statement when anyone discriminates against others who are sick regardless what condition it is and clearly I am reminded of those choice of bad words when I am faced with a day like today. Worst part is when days like today I am reminded by my limitations and those exact words. Especially knowing they came from a family member.
Once we got out of the downtown mess and dealing with a very unorganized courthouse it was time to get out and escape life-reality. I was more than ready to go out this evening and not have to wait until the weekend. We were suppose to get severe weather including hail, high winds and a chance of tornado's this evening but like Gastroparesis our weather anymore is just that. "Unpredictable." After keeping a close eye on the local radar and listening to the weather forecast I felt comfortable to still proceed with this evenings plans heading out to de-stress because we both needed it! Not only was going with my gut a smart decision but I had a great time and I was able to put the stressful day behind me. I refuse to allow stress to continue longer than it need be and its not worth wasting my energy when I can put that towards having fun enjoying life. Amen.
Did we get those strong storms? Nope. The only thing we got was a few gusts of wind and a light drizzle or two. They are saying snow in the forecast for this weekend. If so I will be one happy gal! Maybe we will have winter weather for the spring and summer since its been spring and summer weather all winter. Hahahahaha! Say that ten times really fast!
"Courage is the discovery that you may not win, and trying when you know you can lose."
Posted by GastroparesisAwarenessCampaignOrg. at 11:59 PM EST
Updated: February 25, 2012 1:19 AM EST