Life Is A Constant Learning Lesson...
Mood:
cheeky
Now Playing: Day 664-The Final Road To Survival
Rule #1-
When your doctors warn you to be careful when getting up from a sitting or laying down position LISTEN to them!
Two words for you: FLIPPIN OUCH!
So maybe my memory slipped a bit when getting up off my ole couchbed a bit too quickly then walking right into a large glass dining room table but at least give me a bit of credit in saying I am keeping a closer eye on my blood pressure and blood sugar levels. Now if I could just keep a closer eye on where I am walking.
Hahahaha!
My blood sugar still gives me a run for my money. Run for the Hershey company too! Now since my GP is giving me fits the only form of candy I can tolerate is plain Hershey miniatures. Let's just say they are getting old. Veryyyyy old! I tried just taking a few sugar packets and eating those but WOW! do they make me gag! I guess the miniature Hershey's is better than nothing at this point because I certainly don't need anymore blood sugar readings in the low 50's.
Since we are coming up on the weekend and I just finished up two of my Hell-In-A-Jug treatments I vowed to treat myself to a few days out on the town. Also getting out of the house-jail would be nice. Super nice! I asked a friend to go out this weekend seeing its suppose to be much cooler and its been SNOWING! Oh yes! I LOVE SNOW! Perfect time to get all bundled up and head out!
Littleblue and Oreo have already started shedding their winter coat a few months early so its been a job just brushing them every day. Thank goodness the ground is now frozen and they can get all their energy out. It looks like a great weekend for them too! I sure do miss my gang when I go out but once I walk through the front door they are always waiting for me with their tails wagging. They are the best! Aren't all fur kids?!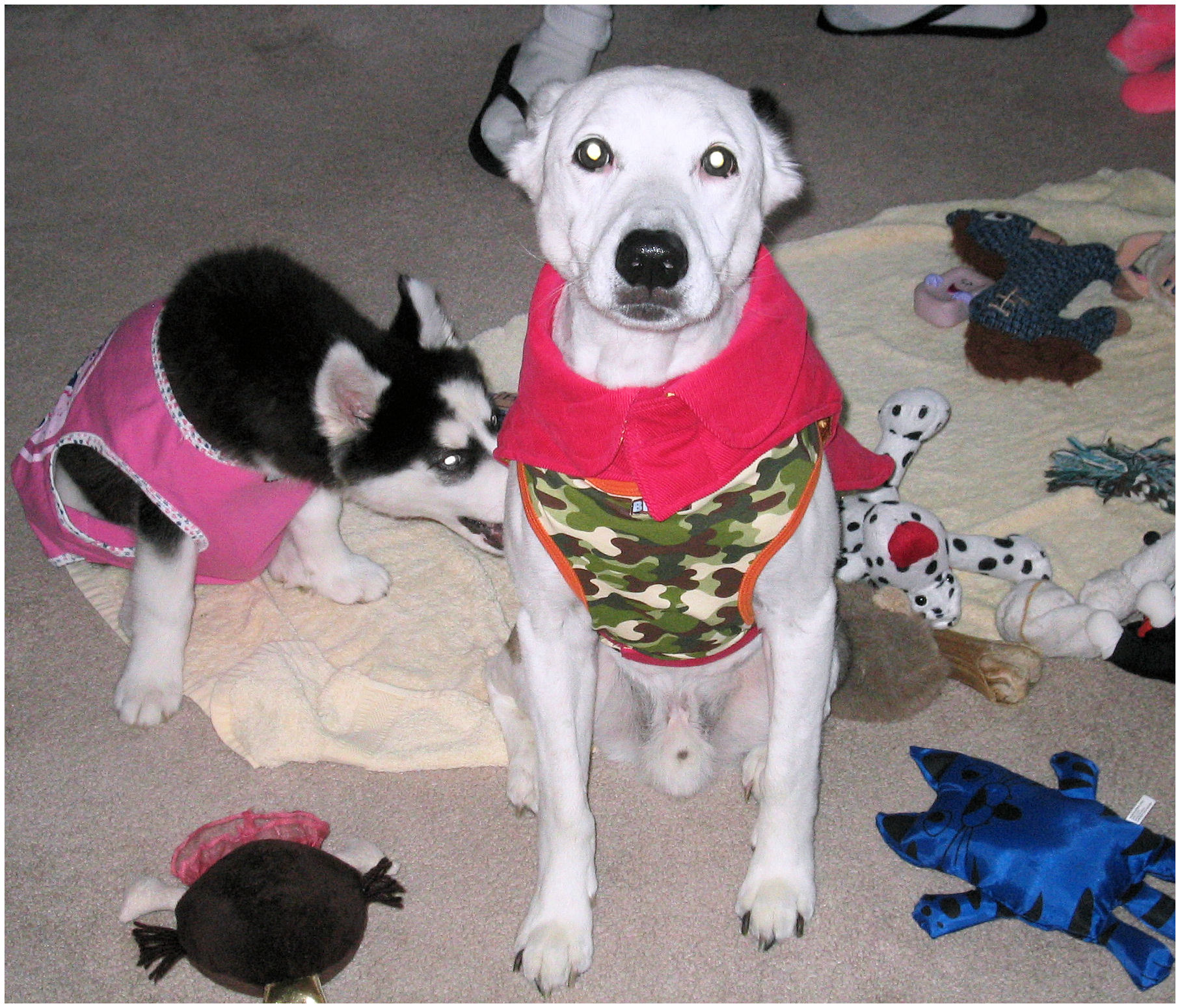 Wellness Tips we can learn from a Dog
Never pass up the opportunity to go for a joy ride.
Let the experience of fresh air in your face be pure ecstasy.
When loved ones come home, always run to greet them.
Let others know when they've invaded your territory.
When it's in your best interests, practice obedience.
Take naps and stretch before rising.
Run, romp, and play daily.
Eat with gusto and enthusiasm.
Be loyal.
Never pretend to be something you're not.
If what you want lies buried, dig until you find it.
When someone is having a bad day, be silent, sit close by, and nuzzle them gently.
Avoid biting when a simple growl will do.
On hot days, drink lots of water and lay under a shady tree.
When you're happy, dance around and wag your entire body.
If you're scolded, don't buy into the guilt thing, run right back and make friends.
Delight in the simple joy of a long walk.
Posted by GastroparesisAwarenessCampaignOrg. at 11:59 PM EST
Updated: February 12, 2012 1:32 AM EST