WELCOME BACK FIREBALL!
Mood:
energetic
Now Playing: Day 628-The Final Road To Survival
I'M BACKKKK....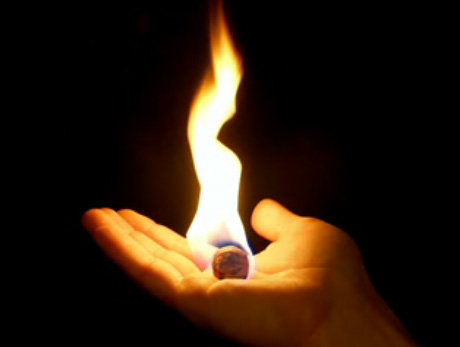 Yes! Finally! The fireball is BACK! I finally found that sassy, take no crap, won't tolerate rude, crude behavior gal again! WOW! It's been awhile and after almost nine years I am so glad you have come back and this time to stay!
Ever lose yourself? Ever lose your self respect and dignity along with it? I did when I got diagnosed with Idiopathic Gastroparesis as it weakened my ability to think clearly thus becoming a weak person that I didn't like. Some how, some where and some day though when you least expect a button gets pushed and you find that strong person again.
WELCOME BACK MY FIERY FRIEND!
With a little help of some wonderful strong supportive people over the past three days I have done nothing but make positive changes and slowly refill my self respect right back where it should had been all along. AMEN! Like my sign, I am a scorpion in the corner just waiting to sting. I won't be taking anymore crap from anyone. It has caused me enough emotional stress and physical harm that it isn't worth it anymore. Some how I don't think I really needed to start taking self defense or boxing classes. I have enough fire in me now that I fear nothing and no one. Now remember...I haven't been punched or pushed 'yet' but at this point what I have been through as well seen anything is possible and let me tell you, "This gal is READY!" I know my limits and I know my boundaries and I might not have an Army standing behind me in this state but I have an Army of one called 'MYSELF' and she is one pissed off person!
Let's just say all the lying, screaming, cursing, yelling, belittling and being aggressive towards myself and any living creature has pushed my final button and warn my patience thin. Everyone has their limits. I will do whatever it takes to keep peace in my life. I was like this before I got sick and everyone respected me. I lost my respect somehow along the GP journey. Now I FINALLY HAVE IT BACK! Thank you to those who are my strength. Those who are strong and got me back on the right track!
Fear not because I am not alone. My friend had to recently take the bull by the horns and their life back with it too. Good for HIM! With a family who sided with the person who stole, lied, cheated, manipulated and conned everyone he sadly had to finally cut ties leaving just a few by his side. The tremendous amount of stress it was causing him when he was the one that had to deal with the addict was enough. He finally found the strength to push back and find some peace again for himself. I respect when others respect themselves. No one knows what its like to live with someone who has addictions unless they live with it. You can do the blame game all you want but being sick doesn't excuse someone to become an addict, theft or lier. I guess you can say he crossed the fine line in the sand and left the non supportive people behind. You gotta do what you gotta do in life to be happy! When people don't support you and protect you what good are they? They aren't.
I see my amazing therapist tomorrow armed with a team of support also accompanied by support. No. This fire won't be put out anytime soon. I go to bed with one eye open and wake up the same way. I am VERY alert to my surroundings and rightfully so. Even with all this crap going on I still have to do my treatments-no pun intended and just finished one up last night. Life doesn't stop for no one and neither does the ole Drano aka Hell-In-A-Jug either. Maybe now that I have learned to respect myself again others will learn to respect me back and not use me as a pushover or rug to walk on. If you want to push just expect to be pushed back. I take my health very seriously and won't be allowing anyone to take precious time off my hands anymore. Amen.
Posted by GastroparesisAwarenessCampaignOrg. at 11:59 PM EST
Updated: January 5, 2012 3:20 AM EST