Time To Taste The Ocean!
Mood:
lazy
Now Playing: Day 609-The Final Road To Survival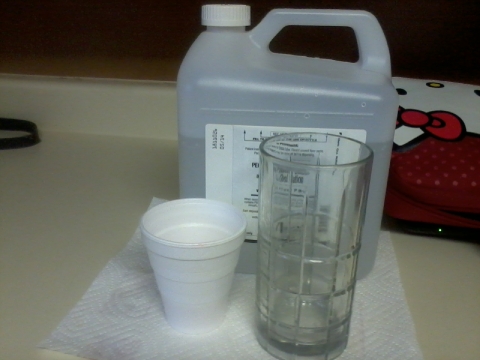 Time to do treatment! No, I can't hold it off another day. With Christmas only being a week away now I must plan out treatments around the holidays. Once again I am planning my life around a jug of liquid dynamite...
This weekend is full of holiday activities. Drano is also on that list-EVIL LIST. I decided to do like last year and space things out. I usually make various baked goods to take to my Grandmother's house the weekend before Christmas. Its a great time to visit minus the holiday hustle and bustle. I also place flowers at the local cemeteries in honor of family and loved ones who have passed away as they celebrate Christmas in Heaven. With the cemeteries being close to a few light displays I also go see them as well a local manger scene.
Like I said, "It's a busy week before Xmas!"
So...today I decided to just get the darn dreadful Hell-In-A-Jug treatment out of the way then plot the next one before Christmas Eve. Anymore its become a game of Drano chess! One wrong move and it ruins everything including any plans I had in advance. I refuse for this to be a Drano Xmas. Hahahaha! Ok, that did sound funny! I wonder if I could turn the jug into a fun mixed drink? Maybe make DranoTini's using the tasty flavor packets! How about sugar around the rim of the glass and maybe have a pineapple DranoTini or MMMMMMM...A lemon-lime Dranotini?
NOT!
At least for those who were naughty and over ate they can easily find themselves getting rapid relief in less than an hour! Hahahaha! My friend has passed on taking a glass for the team the last few treatments. The smell of it now makes him gag. He would never survive in my GP shoes. I don't know many who honestly would besides another fellow GP'er but even they refuse to be tortured by the ole Hell-In-A-Jug treatments.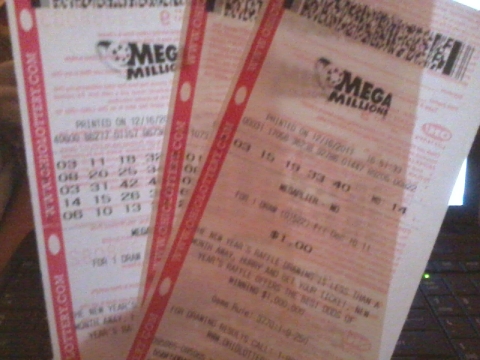 My friend has been playing the lottery. Mega Millions to be exact. Last week he didn't get any numbers but tonight he won $5.00! Heck, that's a drop of gasoline, enough to go up the street and claim his winnings, hahaha! Nah! He's just going to put it towards next weeks drawing. You just never know...maybe one day he might win something big! He more than deserves it since he has been placing so much on the line as well doing many changes in his own life to help me with mine. Amen.
As far as the postal delivery driver who literally "WENT POSTAL" a few weeks ago she can no longer come within five feet of our front door. This might had been a great and safe idea to her Supervisors however to us the victims of her crazy rage it only creates more inconvenience. Now we must literally drive to the post office to get any packages that don't fit in the mailbox, GEES! They won't remove her from the route seeing with the post office in such horrible debt its only a matter of time before we don't get mail service. I see it in the very near future! Why waste money on mailing a bill when you can pay them for free online.
I still haven't been able to see my great nephew yet. Those in the house have been spreading different colds and flu's to each other. Every time I was going to go visit him I was warned ahead of time that someone else is sick. It is that time of the year but if all else fails at least I will be able to finally see him within the next week. He sure looks like a China doll doesn't he? Just look at all that hair! I remember having all that hair. Now I remember seeing it going down the drain each time I wash it! Hahahaha!
While I finish up a night in the bathroom I am sure Littleblue will be waiting for me on my couchbed. She is such a great foot warmer! Lately she likes to lay stretched out right next to me. So far I haven't turned over and landed on the floor yet but the way shes growing it will be sooner than later. We think shes coming close to having her "hedgehog babies." The last few days she has been gathering all the stuffed hedgehog animals. This always happens a month or so after her heat. If I don't get sleep tonight from my Drano I can guarantee a night being awake with squeaking hedgehogs and a flustered Mom named Littleblue. Heeheeheeheehee!
Posted by GastroparesisAwarenessCampaignOrg. at 11:59 PM EST
Updated: December 17, 2011 3:13 AM EST