D R A N O DAY!
Mood:
d'oh
Now Playing: Day 596-The Final Road To Survival
DRANO DAY!!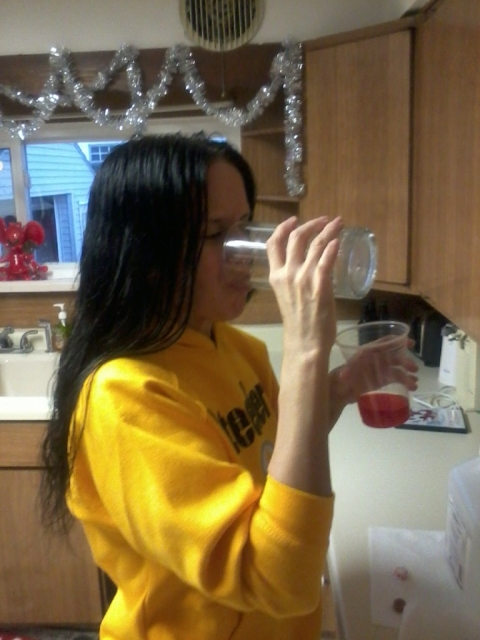 Its the long overdue Drano aka Hell-In-A-Jug day. Although I can't stand drinking this foul stuff it sure beats ending back in the hospital with a partial or full obstruction. I did my best to sleep in today. I didn't get to bed until 5:30am. My sleep time seems to be between 5-6am. Yes, us VAMPIRES evolve around the seasons, hahahaha! I don't want to rely on pain medication in order to get rest. I have seen first hand living with someone who was addicted to pain medication what it can do. It literally changes a person and not for the best. Some say I might even be a bit scared of medication from seeing the consequences of those who abused the same drugs that should help me to live a higher quality of life. I don't feel like being another statistic to the problem of drug abuse. With my severe Gastroparesis pills just seem to sit in my intestines anyways so whats the point?
Thanks but no thanks.
Once I got up it was 3pm. My friend seems to also be on the same crazy sleep schedule seeing they were also just getting up. I should had started my treatment at 2pm but I can't predict my sleep anymore so I figured once I got up and started moving around I would get my jug of dynamite together. Tomorrow the Bengals play the Steelers-my favorite team so I decided to send them a bit of early luck by wearing my new hoodie. My friend despises the Steelers so let's just say they were not too happy with me wearing the team logo but its Drano day so sometimes you just have to let things slide, hahahaha!
Rain is on its way for later this evening and will continue through out the next few days. I sure wish it was snow! LOVE SNOW! Since I need to keep busy moving around during treatment we decided to put up some holiday lights outside as well my inflatable M&M character. Call me the "M&M Queen" but even the M&M queen gets tired of M&M's. Please no more! If I see one more M&M I will scream! It's important for me to keep my weight up and sugar dissolves but I can only handle so much candy. Even I am getting tired of chocolate. Its time to take a bit of a break and with me juicing my fruits and vegetables on a daily basis maybe I won't have to worry so much about coming off the chocolate. I am mixing a few things again in a cup of brew again with decaf coffee hoping maybe it might work but so far no luck. I don't mind drinking the decaf coffee though seeing I use Smartwater not tap water. It does help keep me hydrated. While I was enjoying my last glass of Drano my friend got the rest of the lights together which ended up being the last thing on the holiday "to do" list.

WHOAHOA! THREE WEEKS OF NOW RELAXING!
Now we can both sit back and take in the holiday season and maybe some festivities. I have yet to go see the Holiday In Lights show at our local Zoo. The last time I went was when I first got diagnosed with my Gastroparesis. Maybe now we can take our time and get out to enjoy some Christmas activities. The only thing left is finishing up some holiday cards and making the traditional candy buckeyes for family and friends. Its so nice having help around the holidays! It sure made things a million times less stressful too! AMEN!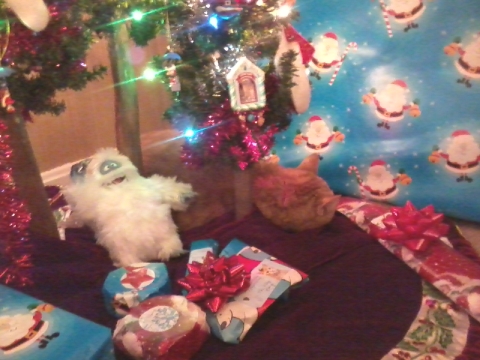 Posted by GastroparesisAwarenessCampaignOrg. at 11:59 PM EST
Updated: December 5, 2011 2:45 AM EST