HAPPY THANKSGIVING!
Mood:
special
Now Playing: Day 587-The Final Road To Survival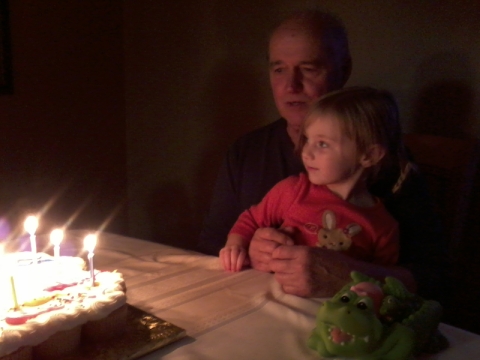 It's Thanksgiving and time to give thanks for many things in my life.
T-TIME...I was given four years upon my initial Idiopathic Gastroparesis diagnosis and here I am now going on almost nine years fighting the good fight!
H-HAPPINESS...I am blessed to have found happiness again!
A-ANGELS...Without my Angels I don't know where I would be so thank you my guardians for always being by my side.
N-NEGATIVITY...I consider it a blessing because over the years it has only made me fight harder and become stronger! It keeps me on my toes!
K-KARMA...Finally good karma has recently blessed me and praying it continues!
S-SLEEP...Need I say more?
G-GOD...He always blesses me each and every day by giving me strength to live.
I-INTEGRITY...It's not easy living with a rare GI disorder/condition called Gastroparesis but with integrity I know I can do it!
V-VOICE...My voice has allowed me to help others by sharing my own GP journey in hopes to make their own a bit easier.
I-INDIVIDUALITY...We are all unique. We are all strong. I have always believed that only strong individuals could handle such a life full of daily struggles and changes living with Gastroparesis.
N-NIMBLE...There has never nor will ever be another time or decade in my life that I have learned so much from being sick. I feel as if I already have gained a lifetime of knowledge from overcoming the impossible.
G-GRATITUDE...I am blessed by those who have not just inspired me over the years but showed me the true meaning of caring, nurturing, patience, kindness, giving and love. Thank you everyone for always keeping me on my toes and lifting me up when I was down. Thank you for YOU!
Posted by GastroparesisAwarenessCampaignOrg. at 11:59 PM EST
Updated: November 25, 2011 4:08 AM EST