Life Changes-Ahead.
Mood:
chillin'
Now Playing: Day 852-The Final Road To Survival
Yep, its that wonderful time again. DRANO TIME! UGGGG...
It's ok though because all day I made sure to wear my armor of steel just in case stress or drama came knocking at my door. Even so regardless I am learning the tools it takes to remove myself from the equation. There will be set backs. Isn't that what life is all about? I am proud of myself by taking set backs today with a grain of salt. I am doing my best to not allow people/things to continue getting to me. Why you may ask? Because its not worth it. I must continue to focus 100% attention now to #1-ME. I can't replace organs and the stress/drama just isn't worth losing more vital body parts. AMEN.
Eric called me out earlier this evening about walking into the alligator pit once again knowing I won't get out without being injured. HOWEVER this time around I proved him and myself wrong by handling the relentless stress that surrounds me in this city fairly well. CHEERS TO THAT!
In between glasses of Drano I got out my paper and drew two separate columns then started weighing the pros and cons that are a must in order to make important life changes. After finishing I took a step back and thought to myself, "WOW!" On this side I have many negative things and this side I only have one positive thing. Not good! It all makes sense now when you step outside your own shoes and see what your stress/anxiety triggers have been for quite sometime. It didn't make me angry or upset but I felt a bit foolish because as told I have been enabling some very bad and inappropriate behavior. I must now make life changes in order to remove myself from the stress in the city until our big move out west. Thankfully no anxiety attacks today for this gal because when you know your triggers its important to do everything in your power to acknowledge them and then move on.
As far as treatment day...You can't win them all and yes, it will be a long night into the early morning hours but that is something I WILL tolerate and have for years. One can't say living a Gastroparesis life is easy by any means. It honestly took me many years to become my own GP-Pro but I can handle the good with the bad which has made me who I am today. A Fighter & SURVIVOR!
If I can apply that same strength to other aspects of my life in order to finally have some peace then it will make a world of difference for #1-ME.
Note To Self: The world wasn't created in one day and even God understands neither can positive changes.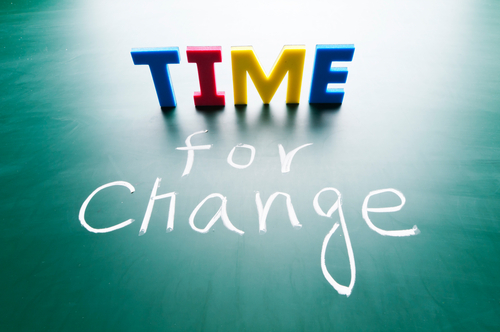 God grant me the serenity
to accept the things I cannot change;
courage to change the things I can;
and wisdom to know the difference.
Posted by GastroparesisAwarenessCampaignOrg. at 11:11 PM EDT
Updated: August 11, 2012 2:25 AM EDT