Coming Full Circle.
Mood:
chatty
Now Playing: Day 851-The Final Road To Survival
Talking about coming full circle!!
We both were out like a light last night and slept HARD! Make that ALL of us because even Littleblue didn't want to get up once the cell phone alarm went off. Today is the last of my doctors appointments. WOOHOA! This week has been so crazy and UFO that I can't figure out what day we are on. It seems like we just ended the weekend and tomorrow is already Friday.
Since I "thought" this was a new specialist I was seeing today we made sure to download directions to his office. After a ten minute drive I started to realize this wasn't a new doctor by any means, in fact this is the same specialist I saw in the beginning of my Idiopathic Gastroparesis diagnosis. In fact once we arrived and I walked inside the building it WAS the EXACT same DOCTOR! WOWWWW!!
Talking about life making a full circle. Hahahaha! Once I finished filling out all the new patient forms (although I was far from new-maybe new since it has been 7 years since my last visit) they called me back to the room. It was the same doctor and the first words spoken were, "I made a full circle. I seen you almost 7 years to this date when you figured out the great medical mystery. Internally. If it wasn't for you flagging my doctors and surgeon they would had never known my stomach stopped working. After a few nuclear studies I was quickly diagnosed with Idiopathic Gastroparesis." His first reply was, "Wow, that is amazing! Well good to see you again!"
It was a great and extremely informative first or more like second visit however it will be my last because he figured out this other great medical mystery. It didn't take him but under 2 hours to confirm that I don't have any mental problems but I am suffering from PTSD and anxiety attacks due to relentless stress caused by some around this city. Things had finally come to a boiling point and the body as well brain can only take so much. I honestly have been doing the right and healthy thing which is to separate myself from the drama and stress. In my unique medical situation it can be destructive and dangerous. Its also causing me to now constantly change my weekly treatments. Thank goodness I am smart enough not to do treatment when stress is knocking at my door, phone or email. Since we clearly know my triggers, the next step is to get my anxiety and stress under control. This might take awhile because you can't unravel years over night. Patience is a must and together we will come up with a game plan in order to not further jeopardize or risk my fragile health.
What I did learn today is that you can't tell people how to think and everyone is entitled to their own opinions. I have spent far too much time trying to make others understand my medical condition when in all reality who cares what they do or don't believe. The arm length of medical records speak for themselves and its not up to me anymore to force others to see what they don't want to see. Instead I need to focus for once on only one person who matters most. Me. It was nice to hear my brain has conquered and overcome some hellish stress to say the least and Eric was wrong in thinking I wasn't continuing to be in battle mode. Me silencing myself if only for a few days is a way to recharge my brain and allow my body a much needed break from all the constant stress. People handle life battles differently. What works for one person might not always work for another. If anything, I have learned I am far, far stronger than I give myself credit for! AMEN.
We both got home feeling a huge sigh of relief. Its nice to talk to someone who is on neutral ground and a professional who deals first hand with resolving stress, anxiety and conflict when it comes to life. Some things that will have to happen will be hard at first. I must understand that things have to change. I have to now put myself and my health first. I was told to consider it like a physical disability that eventually will get easier over time. I sure hope they are right!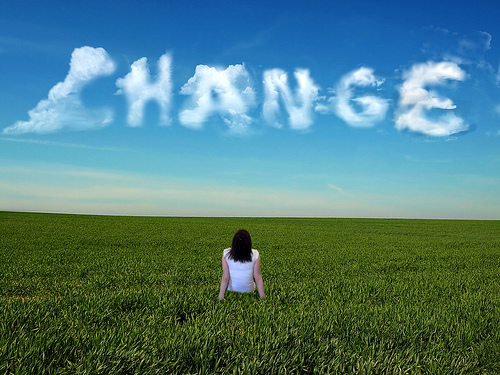 "Your thoughts about your circumstances have you down. On the other hand, you can be in one of the biggest battles of your life, and still be filled with joy and peace and victory - if you simply learn how to choose the right thought. It's time to think about what you're thinking about."
-Joel Osteen
Posted by GastroparesisAwarenessCampaignOrg. at 11:59 PM EDT
Updated: August 10, 2012 4:40 AM EDT