A "Peaceful Monster-FREE" Friday The 13th!
Mood:
celebratory
Now Playing: Day 824-The Final Road To Survival
It might had been a good idea to force my brain to sleep a bit earlier than usual because the least thing we were expecting was the sound of rocks from the side of the house. A good sound though because it means all the foundation and gutter repairs are finally coming to close. WOOAHOA! Only four days left with only a handful of projects before everything is finally complete. There will be no more worries about the basement flooding or other water problems so BRING ON THE RAIN!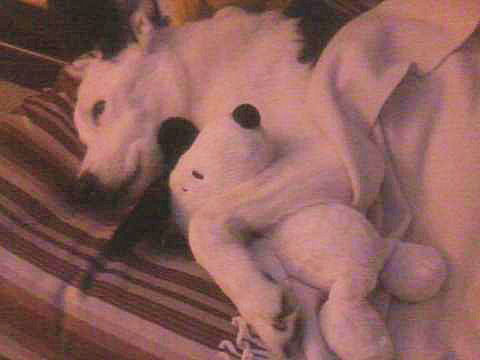 With all the house repairs going on Oreo has yet to catch up on his sleep. Littleblue doesn't help much since she is up most of the day and night rotating her stuffed animal fur babies. Hee,hee,hee,hee... Eric hasn't seen anything quite like it but does agree she sure is a great and protective Mom. Too bad most parents in the world aren't as protective of their own kids like Littleblue is with her fur babies.
Finally we got some much cooler weather just in time for the weekend. I won't be repeating treatment until Sunday so we planned a full day for our son little Erik.
We let him pick out the days activities which included dinner and games at Chuck E. Cheese. Since my last treatment is still trapped which makes me feel a bit foggy I got smart this time and brought along a magazine. Eric has a huge fear of the Teletubbies which is kinda ironic seeing the table we picked out seemed to be right next to them. The only problem was Eric didn't see them but I sure did. TOO FUNNY!
Little Erik had a great time playing all the games and watching Chuck E. Cheese perform on stage with the other characters. It was busy but not too crowded so we all got to enjoy playing a few game together until little Erik's energy was wiped out then we headed home. We all had a great time and it was nice to free my mind from all the stress that has been going on lately with family. AMEN!
Since a few close friends in the city told me I need to start calling them more often so they can share some laughs I did just that this morning. Like 2:30am. Hahahaha! OK. Now you all can't say I don't call when I am up because guess what? I was UP but the problem was one individual wasn't and instead of his phone ringer being off he accidentally left it on after falling asleep in his kids bed watching a movie. Talking about sharing a few laughs when he was completely out of it then freaked thinking he was late for work. Hahahaha! Maybe next time everyone will think twice about telling me to call them when I am up and can't sleep. At least we both got a huge kick out of it later this evening. I am hoping to be able to see my friends in the city a bit more often before making the big move out west.
In honor of Friday The 13th here is something just as scary!
Vro-Hey, did you know your family still talks to that guy who broke into their house and stole from them?
Me-Birds of a feather flock together.
Vro-Well I guess then they would had never liked me.
Me-Why do you say that?
Vro-I come from the flock called "Jail-FREE birds." Us birds don't gain respect by de-feathering one another.
Me-Your too respectful. I think you needed to be a "DODO BIRD."
Vro-Bravo! Bravo! Now tip the waiter on your way out.
Me-I got something way scarier... Stop by Sunday and we'll tip back some Dranotinis'!
Vro-Ummm.... I am off of here because even Friday The 13th don't have anything on that foul stuff. That is SCARY, you win!
BOO!!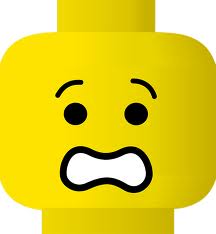 Posted by GastroparesisAwarenessCampaignOrg. at 11:59 PM EDT
Updated: July 14, 2012 3:04 AM EDT