Celebrating The Magic Of Christmas... Day 2! :)
Mood:
happy
Now Playing: Day 2912-Chapter 3... Happiness~My Silver Lining
Why just celebrate one day of Christmas?
No way! Not I!
This morning we began celebrating our second day of Christmas! YAYYYY!!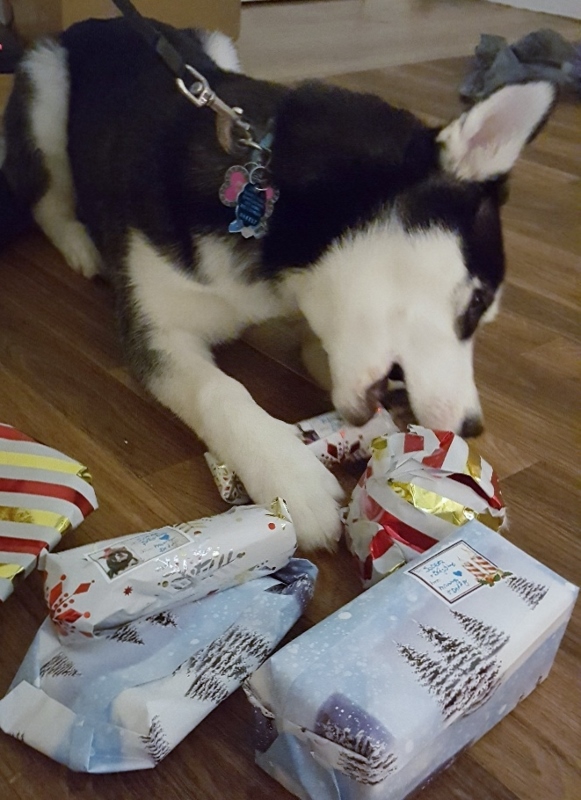 I love the magic of Christmas! Don't you? There is just something about this festive time of year that I don't want to see disappear. Especially... this year.
We have enjoyed such an amazing beginning and sadly after today. The end of Christmas for this year. But today instead of thinking about our Christmas in the past tense. We decided to celebrate another entire day of sheer festive Christmas happiness!
How can one go wrong, especially when we still have snow on the ground for Snoreo and Babyblue to play at our local dog park. YAYYYY! They both had a blast running around in the snow while the winter breeze continued to freeze the ground. Thank goodness for no dirty paws to bring back home so we could use that time for far more happier things to enjoy on this cold winter day.
Most folks celebrate Christmas with turkey, ham and all the other holiday trimmings. Not us. No way! We decided to celebrate Christmas a far more healthier way! This easy to make oriental dish took just a mere 40-minutes and turned out super delicious! Instead of using high sodium soy sauce and other oriental seasonings. I used a very low sodium Paradise Pineapple Teriyaki sauce by Kona Coast with a sprinkle of pepper, ginger and cinnamon sugar for seasoning. This simple dish is enough to last for more than a few days as a far healthier choice for your entire family. YUMMY!!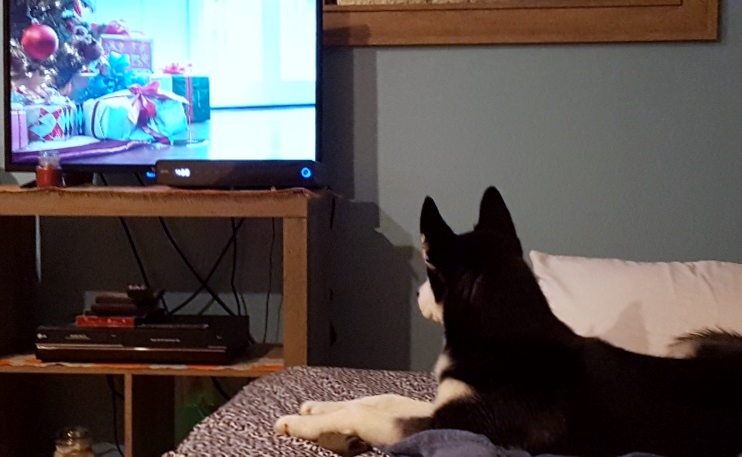 Our fur children got lots of treats and plenty of toys to keep them busy through out the day. While we took it easy watching some holiday classic movies and sharing my new heating blanket with a cup of chai tea. RELAXING!
We did run into a few other hidden lemon gems that came with the purchase of our new home. 13 months now and counting... a leaking pipe, front door pulling from the frame and another window to seal. I don't believe there will ever be a time, without needing to wear a hat of many trades, in this house of far too many hidden lemon gems. However... with all the experience of so many repairs that we had to tackle over the course of the past 13 months. It didn't take but a few hours to finish all of todays hidden lemon gem repairs.
I can't believe the start of a new year begins in less than a week! Life sure does fly by in a blink of an eye!
This year we will be celebrating New Years Eve together at home with the rest of our little family. A surgical recovery kind of New Years Eve. I only have a few days left to get lots of rest before my first surgery. My surgeon has been taking extra measures and careful precautions ahead of time to make sure that my immune system is ready! In all actuality... I too am ready!
What a wonderful Christmas celebrating as a little family. Celebrating the magic of Christmas and many new happy memories to share.
My most favorite time of the year!
PEACE~LOVE
JOY
Posted by GastroparesisAwarenessCampaignOrg. at 12:01 AM EST
Updated: December 27, 2017 7:26 AM EST