The Legend Of Santa Paws'! Written By Little Ole Me :)
Mood:
happy
Now Playing: Day 2890-Chapter 3... Happiness~My Silver Lining
You better watch out
You better not howl
You better not pout
Or start to meow
Santa Paws' is coming to town
Did you just say... SANTA PAWS'?!
Why yes, I did! Santa Paws' really does exist!
These photos truly do say it all! Not only do they warm your heart. But as well bring an instant smile that just can't be denied!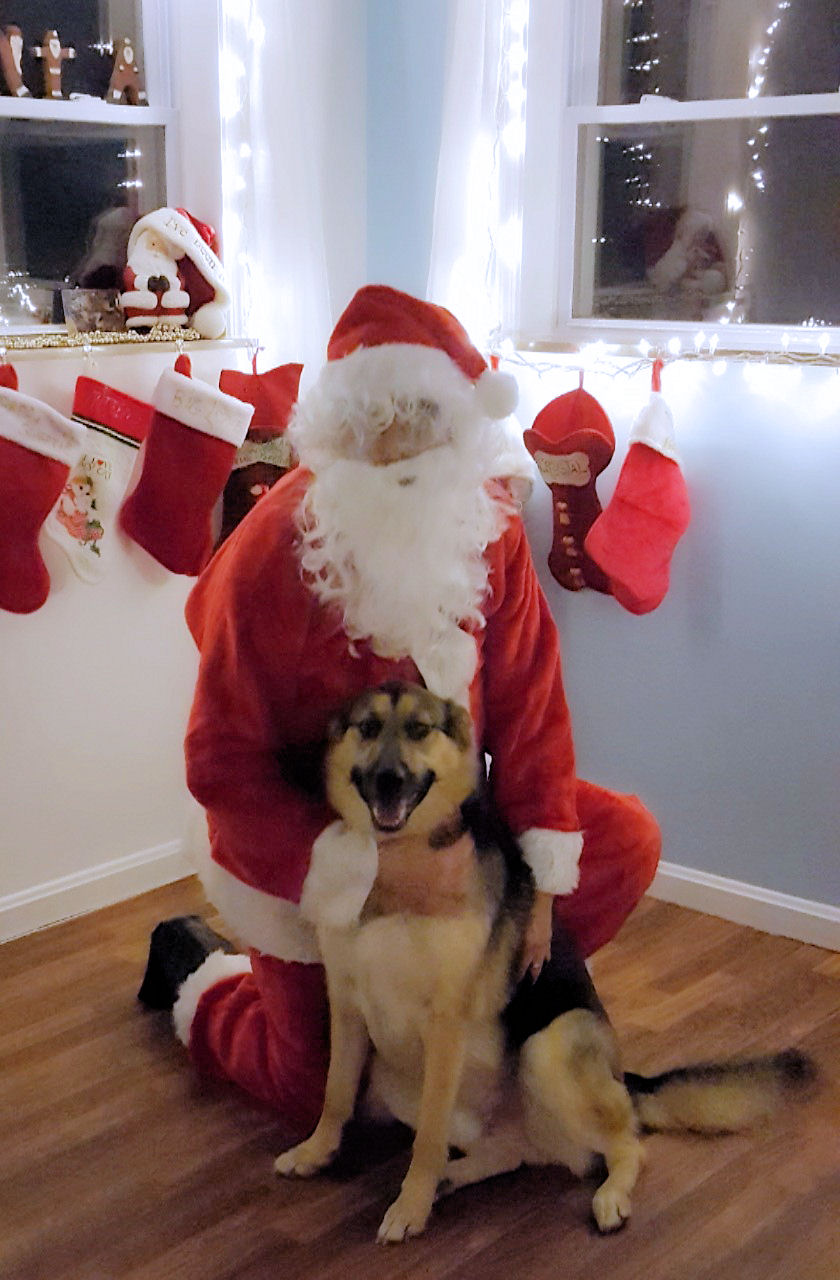 Ecstatic fur children tickled pink that Santa Paws' was able to pay them a visit this evening. Hehehehehehe!
I wasn't sure how Snoreo was going to take seeing Santa Paws' with it being such a long time since paying him a visit last year on Christmas Eve. That huge smile on Snoreo's face is not only priceless! But it goes to show that Santa Paws' really does bring a smile to each and every good little puppy and kitty in the world. Those really special fur children who have been exceptionally well behaved all year long as they anxiously await the arrival for Santa Paws'!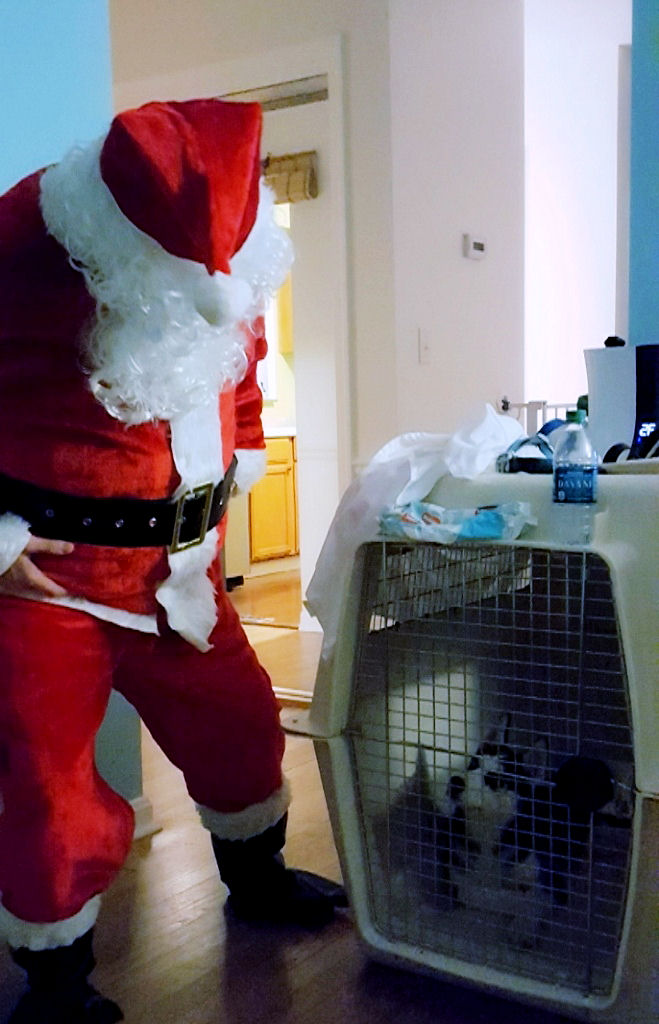 This is BabyBlue's first-year meeting Santa Paws'. As she was getting ready to doze for a early evening nap. She was awakened by some commotion and chatter in the kitchen. Seems Santa Paws' was able to take some time out from his upcoming busiest season! Delivering toys to all the good little fur children, girls and boys.
This evening was the most happiest yet! Being able to see how much joy and sheer delight a visit from Santa Paws' brought BabyBlue, Snoreo and the rest of our fur children.
How silly can one really be to believe that Santa only delivers toys around the world for human children. No way, this is most definitely not true! I heard from the elves myself that Santa Paws' really does exist! The stories are true! Just like Santa Claus does for children, Santa Paws' rides his sleigh around on Christmas Eve delivering gifts and all sorts of toys for all the good fur children who live with their human families.
As the legend goes and his story continues on...
There's a special kind of Santa named Santa Paws', who visits all of God's creatures both big and small.
Instead of just milk and cookies. You know what this means? Extra toys and treats filling our fur children's stockings this Christmas Eve!
Signed, Kimberly/H
-Little ole me
Posted by GastroparesisAwarenessCampaignOrg. at 12:01 AM EST
Updated: December 5, 2017 7:58 AM EST