R-o-l-l-i-n-g With The Punches...
Mood:
a-ok
Now Playing: Day 2828-Next GP Chapter... Turning Lemons Into Lemonade :)
What I have learned the most out of life?
Expect the unexpected.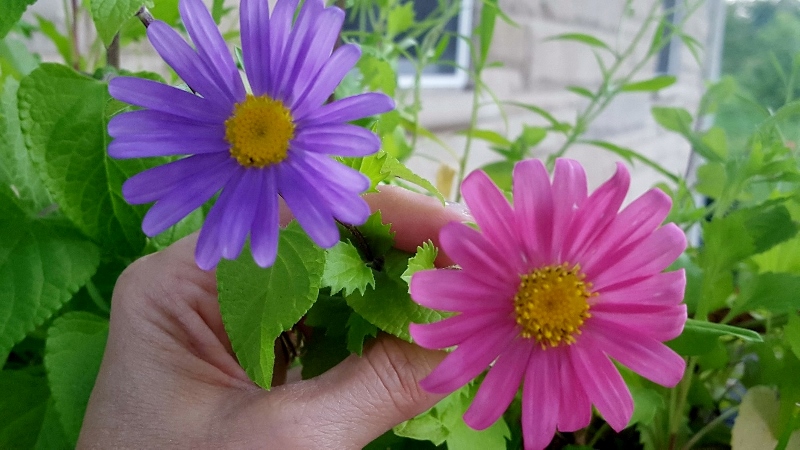 Sometimes...even the best executed plans...don't always go as planned.
As we anticipated my second surgical round this morning. Something else decided to also rear it's ugly head on the big screen. We were told to expect things to once again come full circle after one failed attempt after another with oncology treatments. Even the maximum dose of radiation therapy failed to work in my favor. That was a little over 15 months ago. My oncologist told us to expect things to get worse over time...a period between 12-24 months.
Over the past 15 months. What I have learned to be most thankful for are the good days! Days when I have a chance to escape my reality. Time to be free from any and all restraints in front of me...medically.
I have learned a lot over the past 15 months. Maybe sometimes...a bit too much. What I have also learned is that those who will hurt you the most...are usually and unfortunately...family. What we have learned is the undeniable kindness when it comes to strangers. Even friends who never falter. Regardless of how much things can sometimes feel beyond monotonous. What we have also learned over the past 15 months is the power that comes with letting go...even with family. What does not serve you well. Will always be replaced with people who will love you unconditionally. Family is made up of those by your choosing, it doesn't need to always be bound by blood. Family...is family.
I have learned more than the cyber world can allow to write as far as this blog. I have lived, learned, grown and matured by the struggles we have endured. I have learned to even embrace what can never be defied. If I had a choice. I would much rather choose breast cancer over ovarian cancer any day of the week. Needless to say...I wouldn't expect anyone to understand. Unless you took a walk in my shoes. Our shoes. It hasn't been any easier on Eric through out this rollercoaster ride of a journey.
Somehow...someway...we still continue to weather the storm. Doing so...together.
If things couldn't had gone more the complete opposite of what was planned during this second round at the hospital. Imagine my face when we were told that I would have to undergo round 3 later this week. Ummmm...this week?!? Here's the problem with carefully planned events that involve major life changes. Like...an already scheduled date for a major television show taping. Ummmm...like having to be on the plane by later this week.
This is where always remaining pessimistic most definitely comes into play! It's one thing to anticipate ongoing issues with my health. But to have it happen during all times...this week. Was most definitely not expected. It's a good thing we were handed the news while I was still tanked from the good stuff filtering through my veins. Bah!
Thank goodness for a production manager that already understands the uniqueness when it comes to my health. Thank goodness for having another chance at a later date to start this new chapter in my life! Another show taping and airlines booked for two at a later date. Thank...YOU!!!
For now...I have hit another huge hurdle that I must jump when it comes to existing issues with my health. This means time to do everything that I possibly can to get back on my feet. It's a good thing that I can honestly say...been THERE! done THAT!
Time and time and time and time, again.
Lucky, is being the strong gal that I am enough to understand that things like today do happen. God willing, we got a second chance to open the door to an amazing, once-in-a-lifetime opportunity. We just have to wait a little bit and work a lot harder than most. But things happen. Life happens when least expected.
As long as you keep rolling with the punches...everything will be a-l-r-i-g-h-t~
Posted by GastroparesisAwarenessCampaignOrg. at 12:01 AM EDT
Updated: October 4, 2017 2:22 AM EDT