Sometimes You Just Gotta Go With The Flow...
Mood:
d'oh
Now Playing: Day 855-The Final Road To Survival
Its going to be one very long week!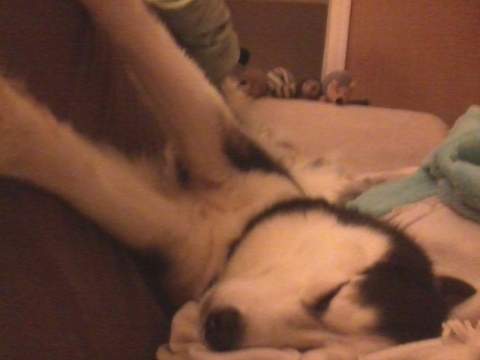 Thankfully when I got up around 7am I remembered to set my cell phone alarm but not like that mattered seeing some late night stress that "tries" to surround me in this city once again failed. Its like someone once told me, "After awhile the same behavior becomes so repetitive that you get used to it." If this was Vegas and a game of craps we would be multi-millionaires by now! Its been amazing the amount of support from everyone in order to help me move forward by making important changes in my life. Its hard when you still want to see the good in people. That continues to be my biggest problem. If I am to keep a blog about my life I would be lying to myself if I said it is filled with roses and candy cane lanes. Life doesn't work like that and if so we would all be living in a black & white world with no color to make things interesting. AMEN. Making a huge move out west has always been a dream of mine for when I am in my late 50's however I feel pushed by bad behavior of others in the name of keeping my sanity to make the move earlier so the constant stress doesn't literally kill me. Sad facts.
OH WELL...Live, learn, move forward and accept that sometimes no matter how many times you try, try, try to work things out sometimes things are unworkable.
This sounds like part of my day with two specialist appointments. What I miss most is working. My job was my outlet and a way for me to feel accomplished and successful. I miss working with others because I was always a huge people person. I am a very structured, organized problem solver so not having the body that my brain demands can be down right frustrating! SSD does allow for a back to work trial period. I "tried" but was denied. Since my seizures have become more frequent and more intense instead of finding a specialist to approve trying to working again instead I was told not to drive. Actually I was told, "You can't drive anymore. You are in a position to not just endanger yourself but others on the road." This is the second time in less than two weeks I was told by my specialists that I shouldn't be driving anymore. NOT GOOD. Not only are the numerous anti-seizure medications not working but the complex seizures with tremors are becoming as well hard to predict. Most of the time I get an aura-warning but lately they just pop up out of no where. My doctors have said it is just part of the progression of my unique medical condition and connected problems. I guess when they said, "There is no turning back" they were not joking, but what they failed to mention was the constant, never ending life changes that are included with the GP deal. Eric knows they mean well but I know they mean business! I reiterated the need for me to keep busy however my doctors feel my expectations of what my body can't do anymore is way too high. I need as they said to find hobbies that won't harm or cause me further physical damage to my fragile internal organs. "EASIER SAID THAN DONE."
Its frustrating and sadly in this GP world I am not alone. I am reminded of that every day when reading a multitude of emails and letters being sent to me from others. Indeed I am not alone. We as GP patients are in a league of our own. This too shall pass. Time heals all wounds. At least I hope so but in the meantime my therapists will be helping me to find GP-friendly activities in order to help me feel better about myself and more productive. Since I am such a hands on gal it will be a challenge but we will take it together one step at a time.
The great house hunt still continues but I must remember there are a few road blocks to still overcome on Eric's end. I pray for the best but know I could expect the worst. I am 110% set on moving full steam ahead regardless of any set backs because they are just that, "Set backs." Eventually those road blocks won't be there anymore and we can continue our path to a better life. For me, a more sain life that doesn't include negativity and bad memories in this city. CHEERS TO THAT!!
Looks like the remainder of this evening will be filled with catching up on so many shows that are on the DVR that I might not have time to think about new hobbies. Hahahaha! The fur gang don't mind though because after Oreo's day at the doggie salon he is ready to CHILL OUT! Heeheeheehee...
Posted by GastroparesisAwarenessCampaignOrg. at 11:59 PM EDT
Updated: August 14, 2012 2:42 AM EDT