Being REAL-istic...
Mood:
sharp
Now Playing: Day 811-The Final Road To Survival
Sometimes when you least expect it history makes a strange full circle.
There are quite a few specialists who have recently been able to pull prior records from decades ago. Even when I was a baby. Which came first? The chicken or the egg? No one is certain although I guess anyone can try to be Einstein in the confusing world of Gastroparesis. Tanya always said, "She has been given a bad deck of cards in life." It now seems they might had been handed to me at birth. The questions remain in the minds of more than 10 specialists now who have treated me over the past 8.5 years whether I suffered from lack of nerve development before I was even born?. Some questions will never be answered but many prior records are showing a sick infant with intestinal problems that then turned into a sick pre-adolescent with stomach problems. Could the Gastroparesis journey started way prior to 8.5 years ago? The bigger questions concerning my surgeons are the ones during visits to Children's hospital when I was a young child. Was there a surgeon back then who could had heeded the signs? The early warning of things that were to come? The inevitable? No one is certain but one thing they are almost certain of now is that this didn't just suddenly "happen." There were years of GI problems prior to my Idiopathic Gastroparesis diagnosis.
YIKES!
Now it seems that bad deck of cards could had most likely happened before I was even born. It sure has my surgeons who did my prior surgeries racking their brains because its rare to see Idiopathic Colonic Inertia-meaning the nerves in my colon and intestines stopped working not to mention my Idiopathic Gastroparesis which did the same to my stomach. Are they all connected? Yes. Now they are wondering just how much nerve function I ever had to start with?. Not to ponder on the past or drive one crazy to find answers that are not available because the sad part is things that could had been run as an infant are a little too late. Technology back then wasn't as advanced as it is now. This is why the medical testing equipment we now have is able to detect paralyzed organs-dsymotility. We could be here all day, evening and into the following day, weeks and months trying to piece the missing puzzle pieces of my unique medical mystery however it is what it is. "Que Sera Sera."
The sad part makes me wonder of other young children who start off a life of GI problems that will progress through out their lifetime unless things are caught early and intervention is made by a specialist. I would never want to see any child go through what I have nor would I wish it on my worst enemy and trust me, I have had some crappy things happen by some rude and inconsiderate people through out my lifetime. AMEN.
Today was of course Drano aka Hell-In-A-Jug day.
I now dread this stuff because I REFUSE to allow it to be my final demise. We now make it a day full of Drano fun by decorating the jug. Anything for a good laugh because during treatment I will take all the laughs I can get! Eric decided to take another one for the clean-out team. WOOHOA FOR ERIC!! Who else would do this? UMMM....NO ONE I KNOW. Hahahahaha! Willingly anyways.... He did tell me later this evening, "NEVER AGAIN!" I guess the ole jug of salt water and chlorine was even a bit too much for him. If he can't handle a small glass he would never make it through what I do on a weekly basis. It sure made a believer out of him. Maybe it needs to make a believer out of a few other individuals I know too. Hmmmm?....
After careful "Hair-debate" this evening I decided July will be the month I will say farewell to the last of my locks. The bald spots on the side and back of my head is getting worse each week and I refuse to look like Count Dracula from Sesame Street. At least let me have a bit of dignity to choose my hair-less time. Hahahahaha! OK. So, maybe Count Dracula has less than I do but you get the point. If Charlize Theron can do it for a movie role then surely I can do it for the role called, "Life."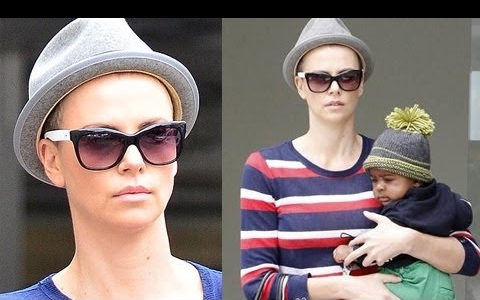 As I face the inevitable and end of life I don't consider it being pessimistic. Its called being a REAL-istic person when your insides are progressively going against you. We all make plans each day on how we live our lives but in the game of life there will come a time when we all need to make plans ending it. I am fortunate to have a fair-warning. I call it the past 4.5 years, "Defying the odds."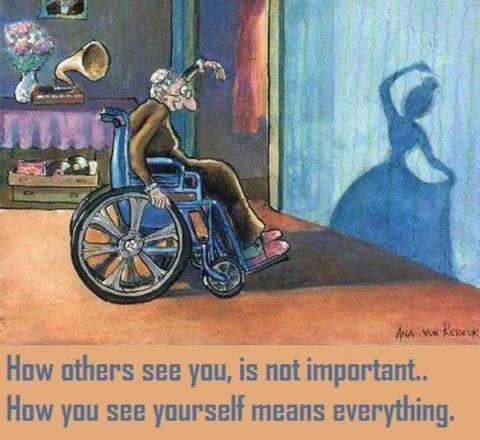 Que Sera Sera
Que Sera, Sera,
Whatever will be, will be
The future's not ours, to see
Que Sera, Sera
What will be, will be.
Posted by GastroparesisAwarenessCampaignOrg. at 11:43 PM EDT
Updated: July 2, 2012 1:52 AM EDT