Heavy Thoughts On My Mind...
Mood:
quizzical
Now Playing: Day 802-The Final Road To Survival
"Most" people get to clear their minds and set them free by taking trips. Then there are those people like myself who can't travel and must unravel life's great mysteries without catching a break.
As soon as I get some sort of a Hell-In-A-Jug break here I am once again doing another treatment. If I sound like a broken record I am sorry but guess what? Its a broken Drano record. Its also easy to get extremely frustrated and literally as my dear friend Joe said, "Drop a jug down those who are selfish and find excuses not to make time to help or be supportive right down their mouth." Hahahaha! It was a great idea but even they would find an excuse not to drink it even if it was in the name of being "supportive." If you don't believe this stuff is liquid hell then you obviously haven't been lucky enough yet to drink it. DITTO!
I decided to re-locate the other stored jugs to a different location after my pharmacist said, "It might taste more salty due to not being stored at room temperature and out of sunlight." I took his advice and gave it a try but guess what? There wouldn't be a difference in the taste even if I stored it on Mars. Hahahaha! Its the same nasty, gritty, salty, bitter, acidity ocean tasting stuff it has been many hundred times before. UGGGG! Poor AnnMarie has to endure her own jug this weekend in order to be cleared out for surgery Monday. I feel for you AnnMarie! I reallllllllly feel for you!! I agree, its the last few glasses that literally make you gag!
With more treatments means less hair which means its getting closer to the point of saying, "Bye-Bye!" to my locks. So sad...So sad but its life. Drano life. I found a few styles that Rihanna has sported over the past few years. Even this cute but "dramatic" cut.
I always said I would cut my own hair when it came time but maybe I should put that trust into my hairstylist since she totally understands my unique situation and the inevitable.
So with it being treatment day I can only say there wasn't much of anything else planned once the first glass was consumed. At least John has been having a blast getting used to his new life out west. He even got to meet one of his favorite legendary singers yesterday. I am so happy for him! He's planning a trip back to his old stomping grounds in September to come visit me. I can't wait!!
Its going to be a long evening into the early morning hours. Littleblue has already gotten a head start keeping my couchbed pillows warm. Hahahahaha!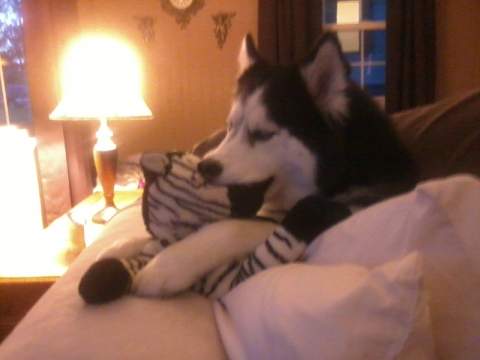 Here's to another Drano day...
Posted by GastroparesisAwarenessCampaignOrg. at 11:59 PM EDT
Updated: June 22, 2012 2:14 AM EDT