Things That Make You Say, "Hmmmm..."
Mood:
surprised
Now Playing: Day 748-The Final Road To Survival
My 7am bedtime this morning might had just beaten my old record! YIKES! I had horrible insomnia due to that wonderful feeling of intestinal inflammation which makes GP patients feel like they can't breathe. Usually a diet carbonated drink helps but not this time. I even had to take a few short early morning walks to see if that would help but nada...The Drano aka Hell-In-A-Jug treatment side effects are starting to become a routine. The third day is when my insides become angry and flair up and since this is officially day 3 since my last treatment it now all makes perfect sense. Just when I start to feel better and get some relief I am once again back down for the count although anymore I just suck it up and deal the best I can with it. At least the tremors have finally calmed back down so its a start!
My friend-Caregiver has also been dragging today after working 24 hours straight. Once he got home the fur gang were so happy to see him that once he laid down on the recliner they quickly became his protectors. Hee,hee,hee,hee, it was too cute!
My other dear friend Kevin had a busy day of his own visiting the newest members of his family. He is now officially an Uncle times 2! Both of his Sister's had their babies within weeks apart. The family has welcomed a boy and a girl in which they couldn't be more delighted! It sure makes for a crowded house at his Mom's during the holidays since now there is a total of 6 Grandchildren. Thank you for sharing the cute photos of the newest members of your family and allowing me to be part of the celebration.
I must extend another huge "Thank YOU!" to Gary for making such a wonderful device and bringing a huge smile to my face this weekend! Although I am still learning all the features to the EVP recorder I have already made some fascinating contact with those I would had least expected. EVP stands for "Electronic Voice Phenomenon" intelligible voices found in recording media that have no known physical explanation. I started using mine two nights ago and let's just say one thing, "It works!" Its certainly not meant for folks who get spooked easily but for those like myself who have been blessed to know there is truly life after death they can finally connect with loved ones and put their voices to tape. My friend-Caregiver used to be one of the "skeptics" until he moved into my home. The old prohibition era bar and friendly ghosts have changed his mind on top of things that were caught on tape over the past few days.
I was finally able to look into the history of the wall safe this evening only to find the company has been long gone for quite awhile and stopped making the safes right before World War II. Thank goodness for those who originally had the home 102 years ago and made sure to write down the safe combination while making a few extra copies in which one was left inside the safe. I have only used the safe once to make sure the combination worked but always found the entire basement bar area quite intriguing as well the old historical light fixtures and wallpaper. There is always a fun-party type of feeling in the basement. Maybe those who have passed on still come back to drink and gamble?..
This evening I decided to try using the EVP device in a few different locations through out the house. Later this evening I made a last second decision to use it outside while my friend was walking the fur kids. Since my dear neighbor who recently passed onto a better place still has his hand held radio towers up I didn't realize the extra energy it provided. That was until I played back the 1 minute 38 second recording that had us both dropping our jaws! In fact so far we have listened to the recording well over 10 times. When using a EVP device you must ask specific questions in hopes of allowing those who have passed on to communicate with you. I asked 6 random questions and got three specific intelligent responses with my neighbors voice. Luckily the device allows you to save the files to your computer in which I am hoping to learn this coming week. Maybe by sharing some of my recordings it will reassure others to know their loved ones are safe and sound in a wonderful place called "Heaven."
EVP Session:
Question#2-Do you still drive your car?
Response: Yes.
Question#4-Are you still using your hand held radio?
Response: No, which was then followed with a faint sigh...
Question#5-Are you in Heaven?
Response which was broken over four different frequencies: H-E-A-V-E-N
Me and my friend are using software to figure out if the last response is my neighbor or someone else responding to the question for him. The other two responses are distinctively my neighbors voice coming through the frequencies onto the recorder. Now that is INCREDIBLE!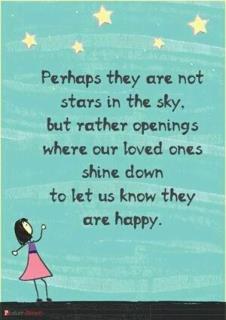 Posted by GastroparesisAwarenessCampaignOrg. at 11:59 PM EDT
Updated: April 29, 2012 5:23 AM EDT