Send The GP FAIRIES!
Mood:
cool
Now Playing: Day 745-The Final Road To Survival
I slept HARD! Wow! Drano sure does knock every last bit of wind out of you! I don't even remember falling asleep but only faintly hearing my friend asking me a question. The next time I woke up it was 2pm as Littleblue was staring at me wanting to go outside.
Before the rain makes its way there is still plenty of yard work to catch up on today. My friend has their hands full seeing I can only do so much but its nice cool days like today that I sure miss cutting the grass. I always found it relaxing while putting my headphones on enjoying some great music that always made grass cutting time fly by...With so much to do in the house among other things there is no doubt I will keep busy today while dealing with my Drano hangover. My friend-Caregiver always notices with each treatment the ever changing after effects of drinking liquid dynamite. I also agree! Today I had lots of nerve firing and pressure in my head. This usually means seizures are on the horizon but since I have been experiencing those for the past four years I know its important once I feel that head pressure coming on to take a time out. R E L A X...I found myself doing just that a few times this evening but its life. GP life.
This gal loves cleaning! In fact past roommates I have had in my lifetime will tell you one could literally eat off the floor because I like things neat, tidy, organized and very, very clean! Since my insides won't cooperate with my brain its been tough keeping up on everything. If there is such a thing as a "GP Fairy" then send em my way! I have a few wishes with the first one being a Housecleaner! Heck, at this point I must admit maybe even my friend-Caregiver needs a well earned break so add a Lawncare Service to the wish list. Honestly we both have been expressing how much we need a small get away from it all. Its hard being sick but sometimes you have to just test yourself physically. Another problem we have on top of not knowing how my body will do on a short trip is finding someone to watch the fur kids. They are so used to having someone home all the time that I don't think they would do good with us gone even if its only for three to four days. Add taking care of the house and cutting the grass and we might as well say we'll be waiting awhile before any sort of trip. We do get out at least once a week for a night on the town. I have even come up with an idea that every week we each take turns planning a night out but it has to be somewhere new each time. You can't repeat the same place.
GREAT IDEA!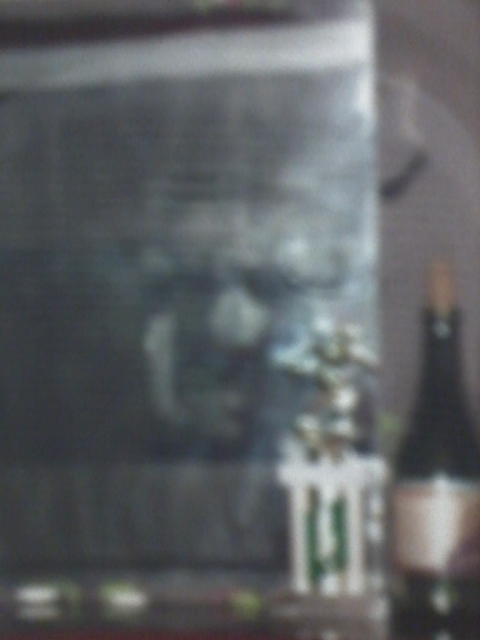 We decided to maybe start the new idea this weekend but as those with Gastroparesis also clearly understand, "One must plan for the day." This means the same day, not a week in advance because Gastroparesis is extremely unpredictable striking at any time, any day and any way possible. Thank goodness we are used to being spontaneous! Hey, maybe Sam our friendly downstairs bar ghost could watch the house and fur kid for us? Hee,hee,hee,hee...Why not see if Sam and his crew could possibly help do some cleaning after hours once the bar is shut down for the evening? At least now we have some faces for our friendly ghosts. As far as going downstairs at night to do some wash? FORGET IT! My friend refuses to go in the basement at night in fear of seeing Sam or other happy spirits at the bar. The friendly spirit encounters started the first day I moved into the house, over eight years ago to be exact. I walked downstairs to put something away and half way down the steps I saw a tall gentleman with a curled mustache, black and white stripped shirt on, vest and wiping his hands on what appeared to be a bar towel. He looked just as surprised to see me as I did seeing him. Once I said, "AHHH!" the gentleman's jaw dropped then POOF! he disappeared. Other things have happened upstairs and downstairs through out the years. I tend to firmly believe that during the prohibition period while this bar was being used for secret gambling and drinking that now on occasions the spirits still come back to reunite for one last drink and game of cards. All I know is every person who has ever went downstairs in the basement has either felt like someone was standing behind them or experienced the feeling of not being alone admist a group of people. I have recently captured quite a few photos of faces in the old bar mirror looking back at me. Its very fascinating!
Since I can't get Sam and his crew to do their fair share around the house it looks like me and my friend will be having a busy upcoming weekend. The house needs a thorough cleaning! I don't lack the determination but what I do lack is the energy. As one of my friends said, "Take it one room at a time." E X A C T L Y! After my doctors appointment tomorrow it looks like a evening of cleaning will follow. Forget taking a few extra walks! Instead there will be plenty of physical activity in the form of Pledge and Windex going on! Hahahahahaha...
Posted by GastroparesisAwarenessCampaignOrg. at 11:59 PM EDT
Updated: April 26, 2012 2:48 AM EDT