D R A N O
Mood:
d'oh
Now Playing: Day 744-The Final Road To Survival
Nothing quite like waking up to the sounds of industrial lawnmowers at 9:15am. This of course was after not getting to sleep until 5:30am. Yes, once again its that wonderful time of the year. UGGGG! By the time I laid back down the darn phone started ringing. GEES! I thought I had the answering machine turned off but nope, it was still on and no, John doesn't live here. Hahahahaha! After broken sleep and two early morning wake up calls I didn't end up waking up until 3pm. My friend-Caregiver was already on his way back home from the dentist. I am so glad to see someone else actually having to get work done on their teeth for a change! Hahahaha! No cavities of course so he must had got off easy today because I have yet to walk out of my dentists office without a list of repairs that need to be done.
I have been loving this fall like weather and so has my friend-Caregiver's Son. Its great weather for kids to play outdoors instead of being behind a TV or computer screen. So far this spring his Son has been staying very busy with school and sports. Maybe he has a potential Soccer or Baseball player on his hand?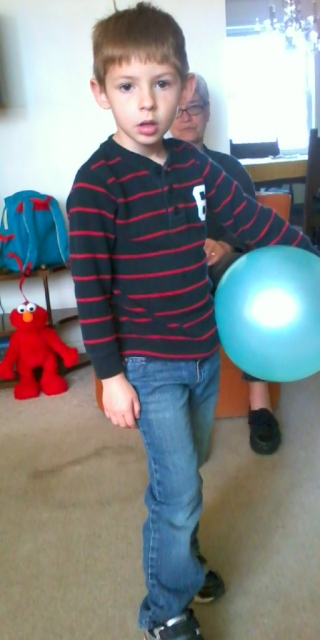 Today is what Drano days are made of! The new yogurt so far isn't easy to consume and the Gatorade might look like water but sure doesn't taste like it. Another problem is lately the normal chocolate that does well for me in order to keep my blood sugar levels up is starting to backfire. My friend-Caregiver agrees that maybe my Gastroparesis is making my body react badly to things that used to do fairly well for me. I can't tolerate mini M&M's, plain Hershey miniature bars, mini 3Musketeers or homemade fudge anymore. Now I am back to the drawing board finding something that will work and stay down, not come back up.
I start off the day with a tall decaf cup of dynamite filled with motility medication then attempt half of a yogurt and sugar but now I need to find another type of sugar to reach for! The GP diet game never ends. After eight years I still have to continue changing things up but at least one thing always does well for me: Slimfast.
Around 5pm I got the ole Hell-In-A-Jug together with my red Hawaiian punch chaser then down the hatch one glass at a time! Thank goodness I kept busy because it took hours before it started to work. So much for the new drug and self injecting myself with liquid dynamite. I might try it again once I come down from my Drano hangover because anything is better than consuming liquid chlorine sea algae on a weekly basis! There isn't much more to say because the rest of my evening was a Drano blur...Instead I decided to follow Cuddles kitty lead and that's all she wrote!
Posted by GastroparesisAwarenessCampaignOrg. at 11:06 PM EDT
Updated: April 24, 2012 11:54 PM EDT