One Post It At A Time!
Mood:
celebratory
Now Playing: Day 719-The Final Road To Survival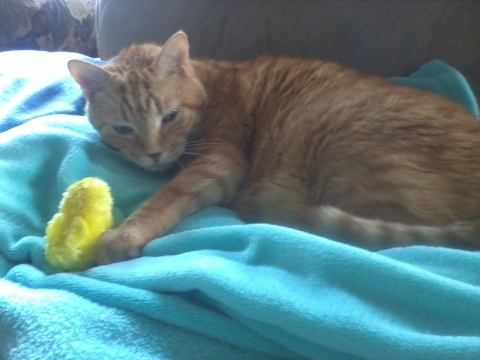 No sleep for those in pain so instead of tossing and turning then looking at my cell phone alarm I decided to just get up and make it a productive day!
Littleblue has become our new alarm. Once she is ready to wake up she gets everyone up. Her new thing is to stand on the couch or floor and stare at you with her tail slowly wagging. She teases my friend-Caregiver pretending like she has to go outside but really she just wants him to wake up! Hahahahaha! She sure is one smart fur kid!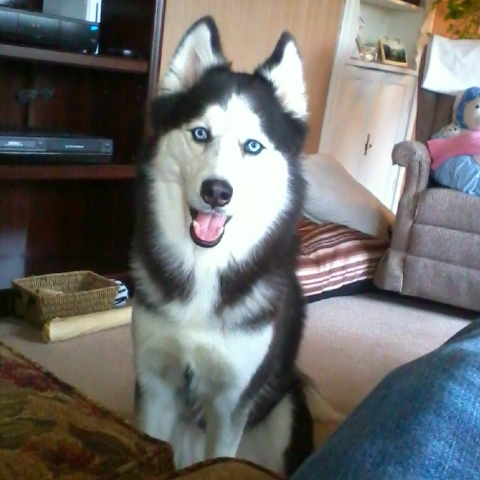 The weather outside is perfect today! I love fall weather and today it is only suppose to reach a high of 67 degrees. It was a great day to let Oreo and Littleblue outside to play. My friend-Caregiver enjoys playing frisbee with Littleblue and sometimes she brings us her frisbee in the house when shes ready to play catch. I am doing my best to keep gravity on my side while utilizing the cane and crutches. On a good day with plenty of rest is far easier than days like today with limited sleep which means not much energy. Darn, I remember back in the day in school when I had to use crutches and it seemed so much easier! Now after just 30 minutes I feel like I completed a high impact workout. My specialists are hoping with time it will get easier and I sure hope they are right!
After six phone calls the kitchen cabinet full of post it notes slowly dwindled down to just three. One is for my tests and doctors appointment Friday, one for a meeting tomorrow early afternoon and the other is for hopefully my LAST doctors appointment next week so I can at least take a little bit of a break. Hell-In-A-Jug day is right around the corner as I am advised to go back on a strict liquid diet. WATCH OUT WORLD! This means my irritability will be in full swing! Hahahahaha! I would love to stick a few people I know on the full liquid diet just for the learning experience. Might help them to see how it finally feels living a Gastroparesis life.
I forgot last week to mention the status of the Greyhounds up north. I am extremely happy to say a local city Greyhound rescue group is working very closely now with the owners as well the county. They will be providing better shelter, more land for the Greyhounds to run and proper care for the ones who are sick. Help doesn't come to humans or wildlife when you are silent and I am so happy to hear things will finally be better for the beloved Greyhounds. Hard work truly does pay off! Amen!
I ask people why they have deer heads on their walls. They always say because it's such a beautiful animal. There you go. I think my mother is attractive, but I have photographs of her. ~Ellen DeGeneres
Posted by GastroparesisAwarenessCampaignOrg. at 11:59 PM EDT
Updated: April 5, 2012 1:09 AM EDT