OUCH!!!!!!!!!!!!!!!!!!!!!!!!!!!!!!!
Mood:
irritated
Now Playing: Day 706-The Final Road To Survival
Maybe instead of all these vitamins that might had been a great idea that obviously aren't working I should instead just take some of this left over Miracle Gro and drink it! Hahahaha! Heck, it might get my hair and nails to start growing again! Yes, I am still taking everything at least until they are gone but at this point since I see nor feel any change I highly doubt I will try them again. I used to do liquid vitamins a few years ago and back then I even gave up because it didn't help matters. At least I give myself some credit for trying again.
Today is time to give up and give in. I am going on three days with limited rest trying to deal with this spinal pain. I have finally hit my limit! I am beat and the pain feels like a knife stuck in my lower back. It is great I have a high tolerance for pain but something isn't quite right. I can't get comfortable. I can't sit down. I can't stand up without hunching or leaning over. I can't even go to the bathroom without the pain sheering down my left leg. I called my Neurologist but they can't work me in until early next week but they feel since things are getting worse and not better its time to get checked out.
I have used enough IcyHot, Activon, heat wraps, ice packs, Aspercreme and Tylenol that still here I am with the same gnarling pain.
It might had been a good thing my friend was off work today since his off days rotate. I couldn't do much whether alone put on my shoes. I can't bend more than a few inches without my back locking up. At least I live in a city with way too many Urgent Care facilities and hospitals but even a short drive turned out to be a nightmare! The bumps hurt like a son of a gun and I was getting furious! I am also extremely tired but something isn't quite right and my gut is never wrong. So after an hour wait, lengthy medical review, tests and two xrays later the feared news soon became reality. If you remember last June I found out I had lost three discs in my back and had a slight fracture. I also was told I have spinal degenerative disease, spinal spinosis and osteoarthritis. I did see my Neurologist and another specialist only to be told surgery options were out of the question because the damage to my lumbar part of my spine were far too severe. The damage had already been done. I was told once again things would progress-funny same diagnosis with my Idiopathic Gastroparesis-but who would had guessed things would take such a drastic turn in less than a year? Not I nor my friend so we were both a bit taken back with the news.
It seems my poor spine since losing the gel discs between the vertebra bones has gotten worse. I now have pretty much lost all my lumbar discs and the once small fracture has also gotten worse. I ended up as well with a spinal sprain and broken back-nice term to say sorry but BOY YOU ARE SCREWED! The doctor couldn't even look at us with the news but only said, "I don't know what to do for the pain. I have no suggests for sleeping position because you have such extensive damage to your spine and back. I understand they can not risk surgery due to your pre existing conditions but the pain isn't going anywhere anytime soon." He was surprised I was still walking after looking at the tests and xrays. I think that made all three of us. Its still strange to image that is my spine! I said the same thing after my GI nightmare surgery four years ago and here I am saying those same words again. "Is that my body?"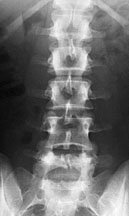 A normal spine would be nice then I wouldn't be faced with knowing I will be wheelchair bound by the end of the year or sooner. It would be nice to have a normal GI tract and organs so at least I could eat to my hearts content and take some of this bad news out on a half gallon of ice cream. Instead I took the news like a pro and nodded my head understanding that once again things aren't in my favor. For now all they could do is find a way to get the blood flowing to my damaged spine with three different medications. The problem now is the medications can cause reactions with the Drano aka Hell-In-A-Jug treatments but right now I can't even sit on the toilet to urinate without wanting to climb the walls so how could I endure treatment to start with?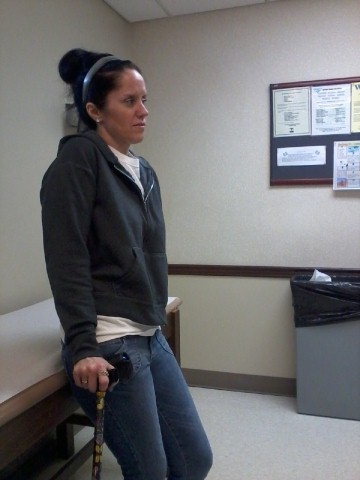 WHAT A MESS!
Once we got home with the bad news and another round of reports to give to my specialists I told my friend how much I will miss biking. Something I loved to do but life is full of changes. Especially when you are sick. I am in fear now of waking up not being able to feel my legs. I already have no sensation on the lower left side of my spine. I guess if things are going to end up with me being wheelchair bound at least I had a good past 10 months. Always savor the day! Live life to the fullest because you never know what tomorrow may bring.
This evening me and my friend shared quite a few laughs. Anything at this point to keep my mind off the pain and more bad news. Tomorrow is a new day and I am just hoping it starts off with me standing up on my feet. Amen.
Posted by GastroparesisAwarenessCampaignOrg. at 11:59 AM EDT
Updated: March 23, 2012 3:06 AM EDT