WHAT THE HECK?!!
Mood:
down
Now Playing: Day 562-The Final Road To Survival
All was calm on the water until a huge tidal wave came up out of nowhere!
WHAT THE HECK?!!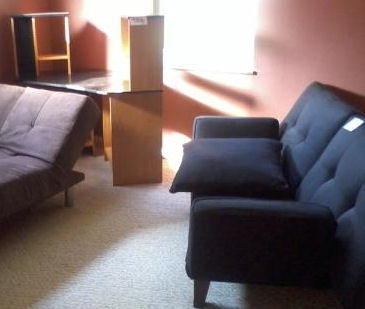 My friend had their moving sale today so unfortunately it was a 10am wake up call. I slept decent but not the best however I figure the sale is only a few days and we had a pre-sale yesterday in which he did really, really well! This gal also did good after bringing over items that I couldn't sell at my own garage sale last month. Let's just say a few hours turned into a pouring of people! Time flew by!! I figured we would do fairly well but I didn't expect as many people that showed up. WOW!! So today we were crossing our fingers for the same type of outcome. A very prosperous day! $$$$
With it being a morning wake up call I made sure to give my body an hour to get ready and the possibility of easing up the nausea a bit. My friend lives on the opposite side of town so it generally takes around 35 minutes to get there however this morning I hit every light at every major intersection. Once we got to his street the closer we made our way to his house the more cars we saw then a huge line of people from the front porch to the street! WOW!!
This was not only a good day but he was able to sell more than half! <CLAPS! This isn't my first garage or moving sale set up but I must say it was the best I had seen and the area he lives in is perfect for sales! We started at 11:50am and closed the doors at 4pm. I was beat! My friend was exhausted too! I am still trying to work through my last treatment and the nausea started to slowly creep up on me before we headed back home. Maybe I just needed to rest seeing I am pushing the envelope so to speak being sick but life is short and my friend does so much helping me that the least I can do is offer help to them. Amen.
We got back to my house around 7pm after a long and tiring drive. It took a lot for both of us to keep our eyes open. I decided to only do a few things around the house and quickly lay down to give my body some much needed rest however once I did just that horrible pressure pain started building in the upper right side of my intestines. OH NO! NOT AGAIN!
My friend had to be at work by 11pm so they left a bit after 10pm then the fun started! NOT. The pressure pain just kept getting worse to the point it was hard to even stand up so instead of just laying there waiting for something bad to happen I went to the bathroom and that was it. All down hill from there...
I ended up on the floor doubled over with horrible intestinal pressure, pain, sweats then nausea times 10. I had to call a family member and have them come over to help me some how make it to the couch. This of course required getting off the floor, out of the bathroom and back to the living room. Once they got to my house I didn't have much to say seeing I was in a world of pain and any little noise just seemed to amplify things. After around an hour we were finally able to get me up off the floor and slowly scoot our way back to my couchbed. It wasn't easy but the longer you sit with intestinal pressure and sharp pain the worse it becomes. I just wanted to find a good position to at least tolerate things a bit easier.
GOOD LUCK!
They stayed over hoping maybe things would calm down if I just rested or tried to catch a bit of sleep. That didn't happen and nor did the pain ease up followed by waves of unbearable pressure. This was the start of a V E R Y...LONG...N I G H T....
Posted by GastroparesisAwarenessCampaignOrg. at 11:59 PM EDT
Updated: October 30, 2011 10:50 PM EDT