Gotta LOVE This Weekend! :)
Mood:
happy
Now Playing: Day 3099-FREE YOURSELF... MY JOURNEY
What a most B-E-A-U-T-I-F-U-L weekend!
Weather... Picture perfect with much cooler temperatures and a very light breeze... Far too nice to be stuck indoors.
Time for some boatin, fishin, LOVIN every day!
Isn't that some kind of song or something? Hehe
hehe!
It's been almost two years as we continue coming a very long way from our very first day we moved into our little lazy river town community. Since then we have been fortunate to have met some very nice folks around our wooded hillside neighborhood. What a beautiful weekend to get out and enjoy a little relaxation with our neighbors and even casting the ol' fishing poles out for a bit while enjoying some time with friends here in the country.
This weekend was all about getting out to bask in this fall-like weather.... Taking a much needed break from life indoors and far too many medical worries. Life is just far too short not to at least take some much needed time out for yourself for a change. There are so many great opportunities and a few dreams that will soon be mine for the taking over the next several months.
I can't wait!!
Out of the dark... There is always a light just waiting for you to follow to a far happier road ahead... All yours for the taking.
Life? It most certainly does get better once you allow yourself to be free and remember to smile... sharing laughter with others. There is always a reason to be happy!
Sharing my journey in hopes of teaching others how to use the gift of laughter when facing pain & adversity~
FREE YOURSELF! ~C.B Dieckmann
http://www.gpawarenessfund.com/CHENOA/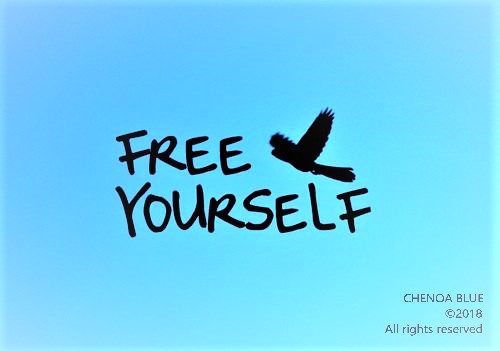 Posted by CHENOA BLUE GastroparesisAwarenessCampaignOrg. at 12:01 AM MDT
Updated: Thursday, July 26, 2018 3:56 PM MDT